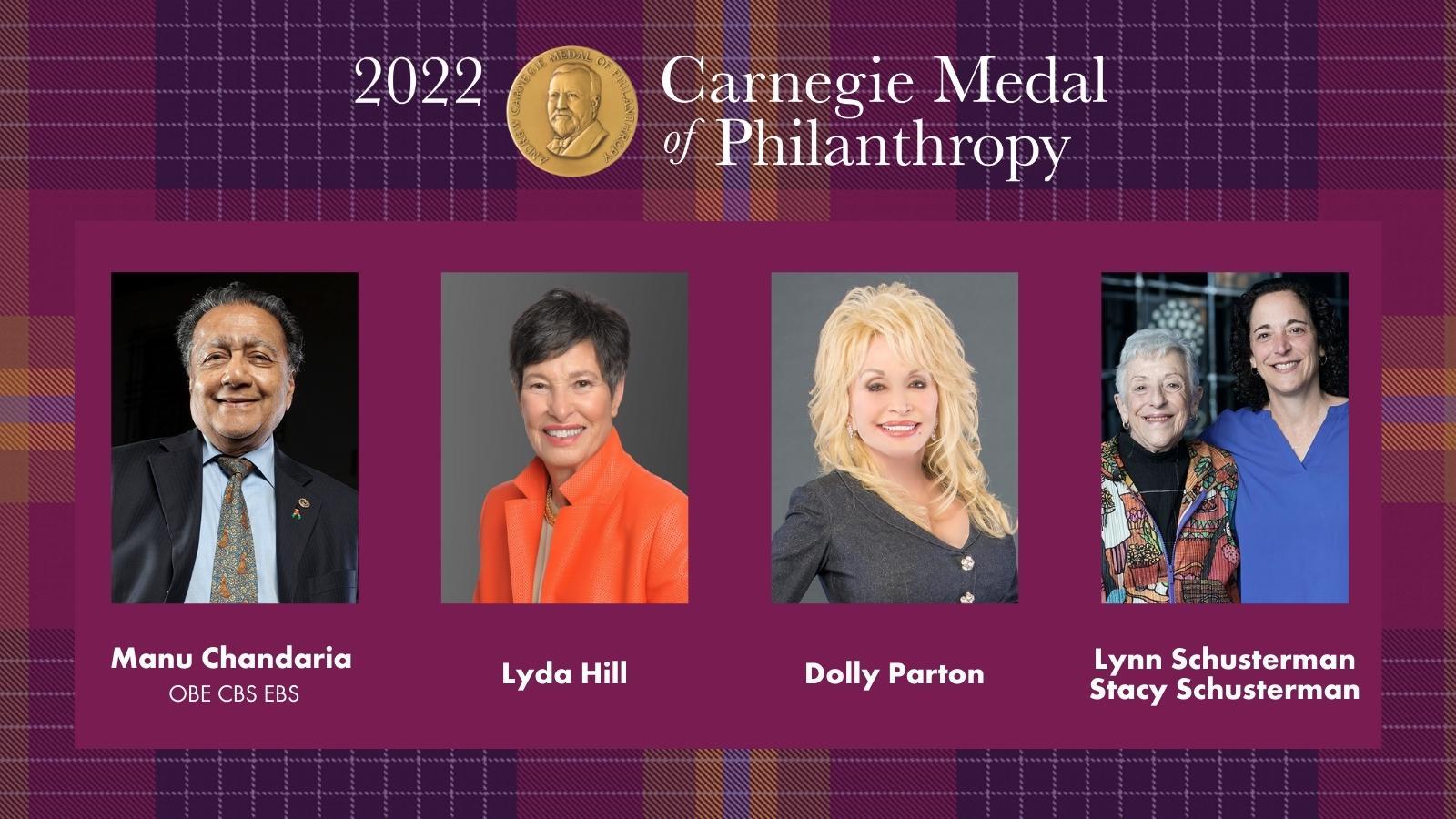 Charting a Course for Change through Women-funded Philanthropy
Anne Earhart, Regan Pritzker, and Stacy Schusterman discuss the causes they care about, what motivates them to give, and their visions for the future of philanthropy, society, and the planet
As wealthy women in America make more multimillion-dollar gifts, they are reshaping philanthropy — giving with fewer strings attached and to causes and groups that were often overlooked in the past.
In the Chronicle of Philanthropy webinar Women Philanthropists: Charting a Course for Change, three recipients of the Carnegie Medal of Philanthropy — Anne Earhart, founder of the Marisla Foundation; Regan Pritzker, cofounder of the Kataly Foundation; and Stacy Schusterman, chair of Charles and Lynn Shusterman Family Philanthropies — joined editor Stacy Palmer to discuss the causes they care about, what motivates them to give, and their visions for the future of philanthropy, society, and the planet.
The 2022 Carnegie Medal of Philanthropy honorees — Manu Chandaria, Lyda Hill, Dolly Parton, Lynn Schusterman, and Stacy Schusterman — were announced during the webinar. Additionally, World Central Kitchen was named the first-ever winner of the Carnegie Catalyst Award, which recognizes a nonprofit organization that has been exceptionally effective in catalyzing people's desire to help one another during times of crisis.
Awarded by the Carnegie family of institutions, the Carnegie Medal of Philanthropy seeks to inspire a culture of giving by recognizing outstanding philanthropists who are helping make the world a better place for all. Read the full announcement and learn more about the honorees.