Historic Scottish Backdrop for Announcement of Nine Recipients of Andrew Carnegie Medal of Philanthropy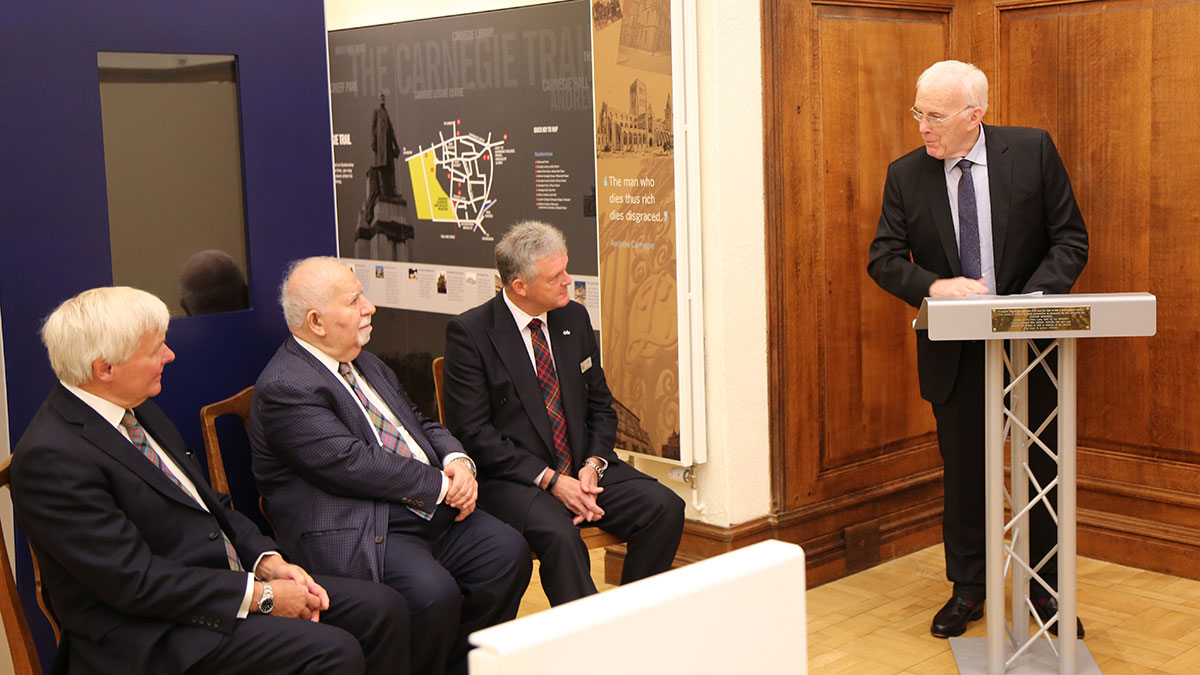 Steps away from the modest cottage where Andrew Carnegie was born in Dunfermline, Scotland, in 1835, the international family of Carnegie institutions gathered on August 12 to honor its founder's philanthropic legacy with the announcement of the 2019 class of Andrew Carnegie Medal of Philanthropy recipients.
Rich with symbolism, the event took place at the Andrew Carnegie Birthplace Museum, which Ian Wilson, chair of the Carnegie Dunfermline Trust, noted is widely considered the cradle of modern philanthropy. The announcement came a day after a wreath-laying ceremony commemorated the 100th anniversary of the death of Andrew Carnegie, whose ideals continue to endure, resonate, and inspire new generations of philanthropists, including the 2019 medalists.
"The nine medalists, who we are announcing today, embody Andrew Carnegie's spirit of giving, each having had a significant and lasting impact on a particular field, on a nation, or on the international community," said William Thomson CBE, great-grandson of Andrew Carnegie and honorary chair of the Carnegie Medal of Philanthropy selection committee. "Among the most charitable and visionary philanthropists in the world, the medalists' generosity has influenced a wide range of issues, including education, the environment, scientific research, arts and culture, healthcare, and technology."
The honorees are:
• Anne G. Earhart U.S.A., Marisla Foundation
• Mellody Hobson and George Lucas U.S.A., George Lucas Family Foundation
• Marie-Josée and Henry R. Kravis U.S.A., The Marie-Josée and Henry R. Kravis Foundation
• Morton L. Mandel U.S.A., The Jack, Joseph, and Morton Mandel Foundation
• Robert F. Smith U.S.A., Fund II Foundation
• Dr. Leonard Tow U.S.A., The Tow Foundation
• Sir Ian Wood KT GBE, Scotland, U.K., The Wood Foundation
Speaking on behalf of the entire selection committee, Vartan Gregorian, president of Carnegie Corporation of New York, said, "Andrew Carnegie and John D. Rockefeller created the concept of scientific philanthropy, which meant don't give with pity and sympathy alone. Give with intelligence by investing in causes that will better humanity and leave a great living memorial."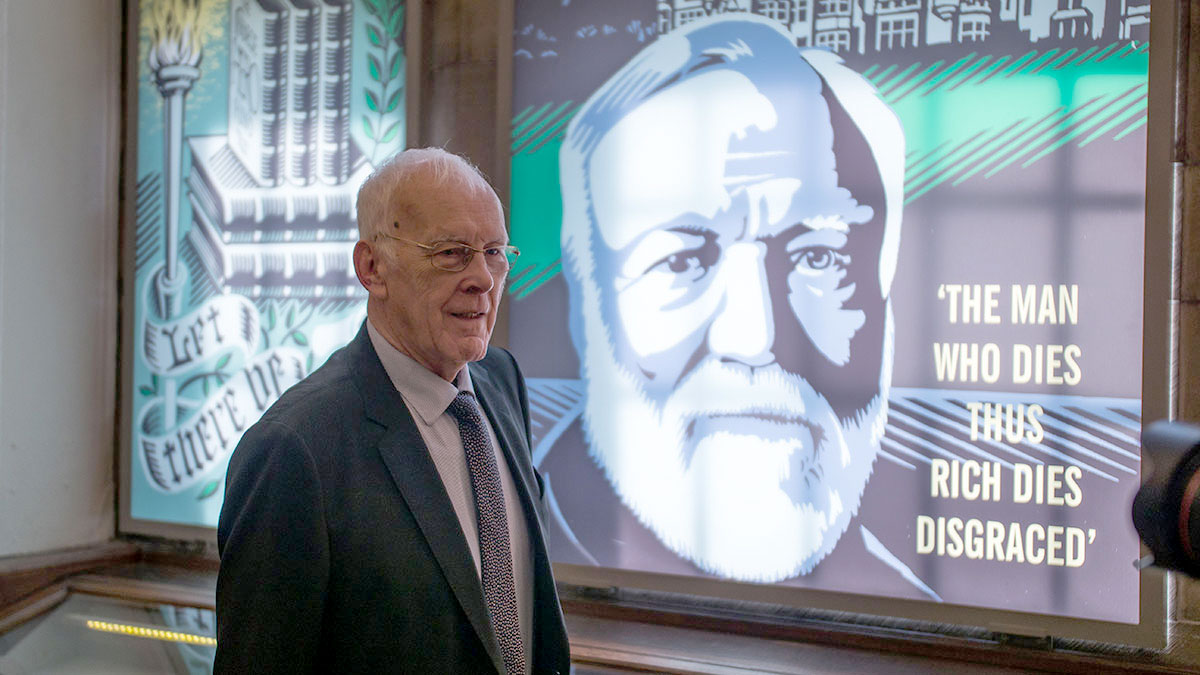 Gregorian pointed out that Andrew Carnegie stands alongside Adam Smith and other great thinkers produced by the small region of Scotland whose flourishing of ideas contributed to the Scottish Enlightenment in the 18th and early 19th centuries. Since the Carnegie Medal of Philanthropy was established in 2001, three Scots have been named: Sir Tom Farmer (2005), Sir Tom Hunter (2013), and now Sir Ian Wood, founder of The Wood Foundation, who made a special appearance for the announcement.
"I feel very fortunate and humbled to be one of the recipients of this medal and recognize this not so much as a personal success but as a reflection of the support of my family and the great Wood Foundation team," said Sir Ian, after being named a recipient of the 2019 Carnegie Medal of Philanthropy. "It is also testament to the many tens of thousands of people whom we have helped through our programs and investments, who have been open and willing to learn, stand on their own feet, and help themselves."
Sir Ian said he is especially proud of a Wood Foundation program called the Youth and Philanthropy Initiative, which introduces Scottish high school students to philanthropy in their communities as well as an economic development program underway in Rwanda and Tanzania that helps grow and sustain the tea industry by working with smallholder tea farmers.
The Corporation will feature the philanthropic missions of all nine medal recipients on October 16, 2019, at The New York Public Library, itself one of Andrew Carnegie's earliest beneficiaries and a popular example of one of his most enduring gifts: the construction of 2,500 libraries worldwide.