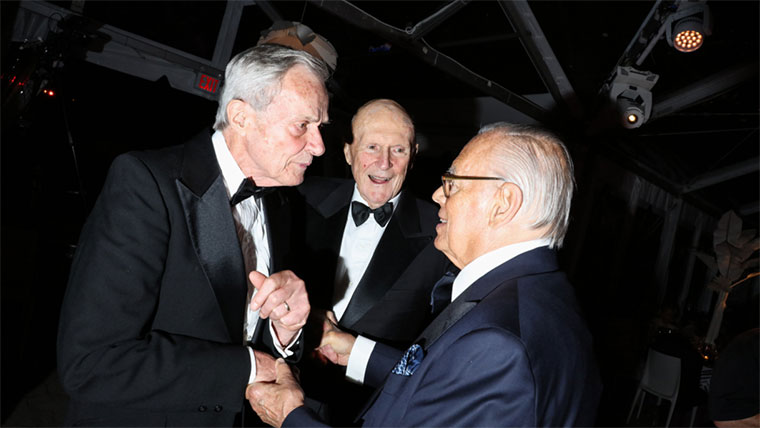 Award-Winning Philanthropists Explain the Roots of Their Giving
Long before Jeffrey Skoll helped Pierre Omidyar build eBay into a company that made them both billionaires, he wanted to tell stories.

Meet The Winners Of The Carnegie Medal Of Philanthropy
The award honors the super wealthy who are giving away their money in interesting ways.

Superwealthy Donors Say Fundraisers Who Do Their Homework Get the Big Gifts
There is no one-size-fits-all approach to fundraising, according to 19 of the wealthiest donors who were interviewed about how their giving has evolved over time.

On the receiving end for a change, the Lenfests win the Carnegie Medal

Azim Premji honoured with Carnegie Medal of Philanthropy
Premji, 70, who founded the Azim Premji Foundation, is among the nine philanthropists named recipients of the 2017 Carnegie Medal of Philanthropy in "recognition of their outstanding and innovative leadership in philanthropy"

One of China's richest women hopes to keep driving culture of philanthropy
After starting work in a hotel kitchen, Zhai Meiqin began selling furniture and built a billion-dollar conglomerate but she took great pride on Thursday for being recognized for driving a new phenomenon in China—philanthropy.

A New Landscape of Giving: Power, Policy, and Philanthropy
Competing views on the role of philanthropy in today's political landscape took center stage at Carnegie Corporation of New York on Thursday as a panel of leading experts discussed the most pressing issues facing the sector and its role in society.

Introducing the 2015 Carnegie Medal Recipients
Since 2001, the Carnegie Medal of Philanthropy has been awarded to those who do "real and permanent good." Learn about the newest class of philanthropists.
Paul Allen accepts Carnegie Medal for Philanthropy, says he's taking an optimistic approach to solving global problems