TIAA
Roger Ferguson
President and Chief Executive Officer
Dear Mr. Carnegie,
More than a century ago, you had a groundbreaking vision for how to provide a financially secure retirement to some of society's most deserving workers. TIAA was the result. I think you'd be gratified to see how your ideas have not only endured, but flourished. Thanks to your generosity and foresight, TIAA has helped make a secure retirement possible for generations of people who, like you, have made a difference in the world.
TIAA recently celebrated our centennial, which gave us many opportunities to tell the inspirational story of our founding. That story began when you joined Cornell University's board of trustees in 1890 and were shocked to learn how paltry professors' salaries were. Given your great admiration for educators, it pained you to see that they had to either retire to lives of poverty or keep working well into their old age. You were determined to "remove a source of deep and constant anxiety to the poorest paid and yet one of the highest of all professions," which you also knew would help strengthen the American higher education system.
Your unprecedented $10 million donation in 1905 to create a "free pension" system for professors, which required no contributions from employer or employee, worked so well that it quickly became clear it was unsustainable. By creating the Teachers Insurance and Annuity Association in 1918 with a $1 million grant from Carnegie Corporation of New York, you delivered the long-term answer to higher ed's retirement challenge.
Predating the establishment of the U.S. Social Security system, TIAA was a true innovation, built on what was then a revolutionary concept: providing participants with individually owned, contractual, contributory, fully funded annuities under an employer-sponsored retirement plan. This new model was voluntary, and it placed the responsibility of saving for retirement on both employers and employees; portability was a key element of its design, enabling participants to keep their savings even when they switched jobs.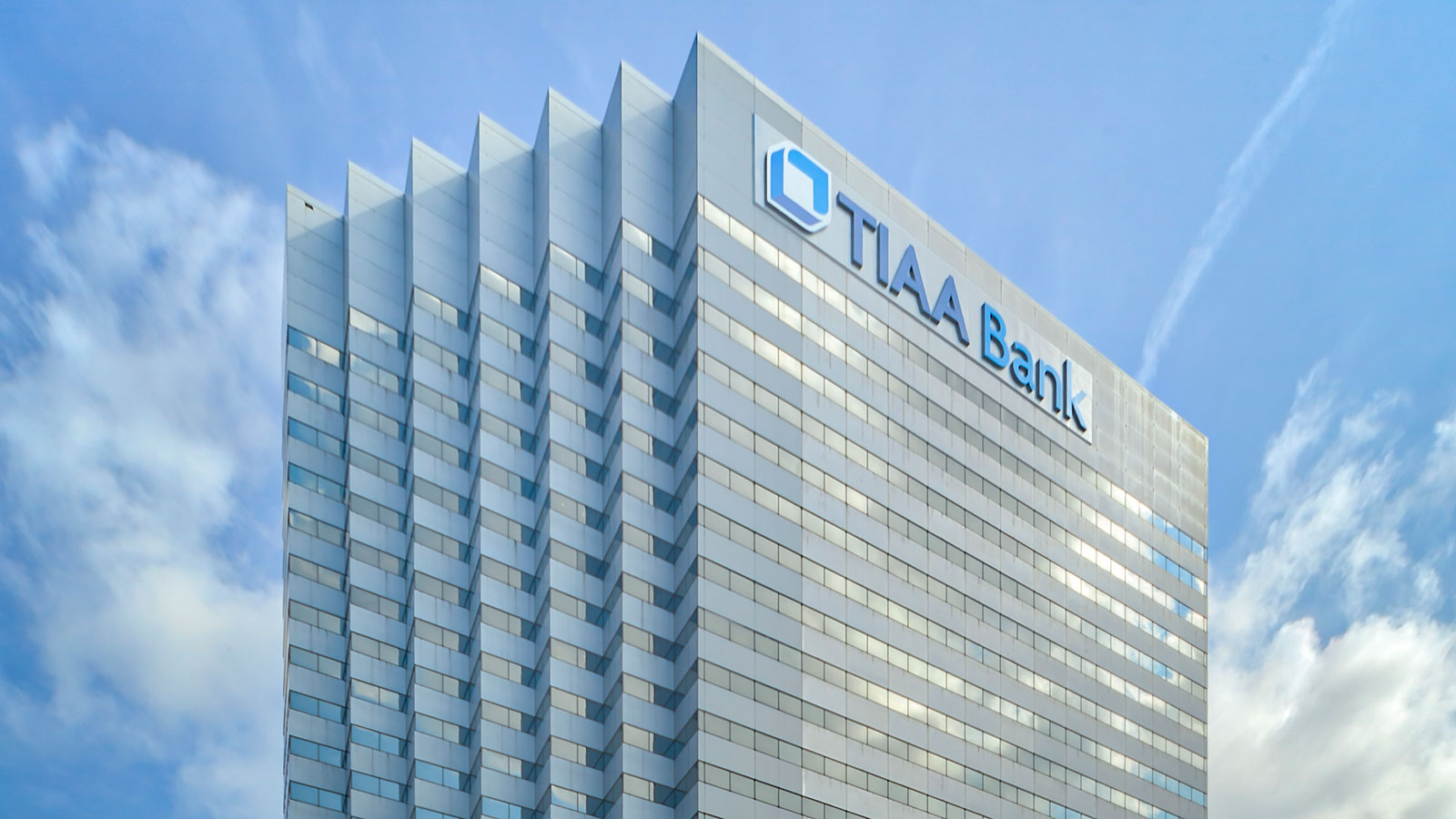 The TIAA model, which was eventually extended from higher education to workers in the broader not-for-profit community, has been, by any measure, a huge success. In our first 100 years, we've provided $459 billion in annuity payments and other benefits to our participants. We've never missed a payment, even through the depressions, recessions, wars, market crashes, and other crises that marked the past century.
Certainly, TIAA has not remained static since our founding. We've carried your spirit of innovation throughout our history, evolving to keep pace with the changing needs of the people and institutions we serve. One of the most monumental changes came in 1952, when the legendary William C. Greenough, whom some have called the second father of TIAA, led the team that created an entirely new kind of investment — the variable annuity. This gave participants access to the stock market and its higher expected returns, and proved to be a critically important addition to the fixed-income investments on which TIAA was built. Like you, Greenough was solving a problem that threatened retirement security. But in this case, the challenge was rising inflation, which was ravaging the purchasing power of the dollar and taking a toll on retirees trying to stretch a fixed and limited income over increasing expenses.
Today, owning stocks is taken for granted as a core part of achieving retirement security, but it was a real departure from the common wisdom of the time. A Fortune magazine editor described Greenough's creation — the College Retirement Equities Fund, or CREF — as "the biggest development in the insurance/investment business since the passage of the Social Security Act." We became known as TIAA-CREF until 2016, when we decided to simplify by returning to the name you originally gave us.
TIAA has innovated in many other ways through the years in the pursuit of retirement security for our participants. In the 1970s, we were one of the first companies to use an extensive portfolio of international stocks as part of our investment strategy. In 1995, we created the TIAA Real Estate Account, giving our participants the opportunity to invest in directly owned real estate properties. More recently, we began investing in alternative assets such as farmland, timberland, and energy, thanks in part to the wise guidance of former TIAA Trustee David Swensen and others. While we now have many more tools in our toolbox than we did in 1918, the goal remains the same: financial wellbeing for the people and institutions we serve.
I think you might be surprised by how much TIAA has grown over the years. By the end of our first year of existence, we had about $1 million in assets and served 30 institutional clients and 464 individuals with three full-time employees. By the end of our first century, we had become a Fortune 100 company with more than $1 trillion in assets under management and administration, serving more than 15,000 institutional clients and 5 million individual clients, with more than 17,500 employees in 375 offices in 24 countries. We remained the leading retirement provider in higher ed and the broader not-for-profit retirement market. We had become the world's largest agricultural investor and one of the top five commercial real estate managers.
Most importantly, because of you, millions of people have been able to pursue careers that enable them to make the world a better place, comfortable in the knowledge that they can retire in financial security when their work is done.
In recent years, we have expanded our capabilities and broadened the range of products and services we offer. We recognize that getting people to and through a financially secure retirement means addressing their financial needs and helping them build financial wellness throughout all the stages of their lives. We are now providing banking services through our TIAA Bank. We provide financial advice to our clients in many different ways. We are building a global asset management business under the Nuveen brand name to drive the long-term performance that delivers outstanding outcomes to our clients. We're taking bold steps to ensure that we continue to be as successful in our second century as we've been in our first. Our clients are counting on us for that.
You might be disappointed to know that the retirement challenge you identified — and solved — so long ago continues to persist in many other areas of society. In fact, some are predicting a retirement crisis in the United States due to the convergence of a number of forces: the shift away from defined benefit plans in the private sector, a lack of adequate savings by Americans, and increasing lifespans that will mean many more years in retirement than in previous generations. We believe a key way to address these twenty-first-century challenges is the same solution you hit upon in the last century: translating retirement savings into guaranteed lifetime income. Your idea may have been radical in 1918, but it's clear that it's worked beautifully, and it's every bit as relevant today as it was then. We are doing all we can to make sure the benefits of lifetime income — and the value of the TIAA model — are widely known.
In closing, I want to thank you, Mr. Carnegie, on behalf of all of us who love TIAA and its mission. In creating TIAA, you transformed retirement in higher education, as you set out to do, but the impact has been far greater than you could have imagined. Most importantly, because of you, millions of people have been able to pursue careers that enable them to make the world a better place, comfortable in the knowledge that they can retire in financial security when their work is done. Your legacy has endured in their lives and contributions, and in the lives of all who have been touched by their work. It will continue to endure in the lives of all those TIAA will serve in our second century — and beyond.
Roger Ferguson
President and Chief Executive Officer