Carnegie Institution for Science
Eric D. Isaacs
President
Dear Mr. Carnegie,
When you established the Carnegie Institution for Science, you laid a foundation for generations of intellectually fearless researchers whose independence has empowered them to seek — and speak — the truth. For decades, we have appreciated your foresight as we have watched national funding for basic scientific research wax and wane due to political and fiscal considerations. Today, our institutional responsibility to take risks and address crucial problems in novel ways is greater than ever, as Carnegie scientists join our colleagues around the world in the urgent struggle to understand and battle the existential threat of climate change. So, as we confront the overwhelming scale and peril of this crisis, we remember your belief in the power of public education, your steadfast support of discovery science, and your constant advocacy for world peace, and we ask ourselves: What would Andrew Carnegie do?
Your life and work would make you uniquely qualified to provide leadership and to offer warnings. In ways both direct and subtle, the present climate crisis is rooted in the technological revolution that you helped generate. It is inarguable that your vision of an American economy built on steel — and on the coal used to produce that steel — set the world on a course that has led to ever-increasing consumption of coal and petroleum and emission of carbon dioxide. Yet you and the corporate titans who were your peers — John D. Rockefeller, J.P. Morgan, and Henry Ford — could have had no notion of the massive, unintended environmental consequences of your ambitions. You yourself were an outspoken champion of conservation in your time, speaking out on the need to preserve our nation's forests and to improve the quality of our freshwater resources. You stood alongside President Theodore Roosevelt and pioneering environmentalist Gifford Pinchot at a massive national conference designed to raise awareness of the devastating impacts of industry on our land, water, forests, and air. I have no doubt that, were you with us today, you would be a leading voice in the worldwide call for immediate action to halt our heedless emission of greenhouse gases.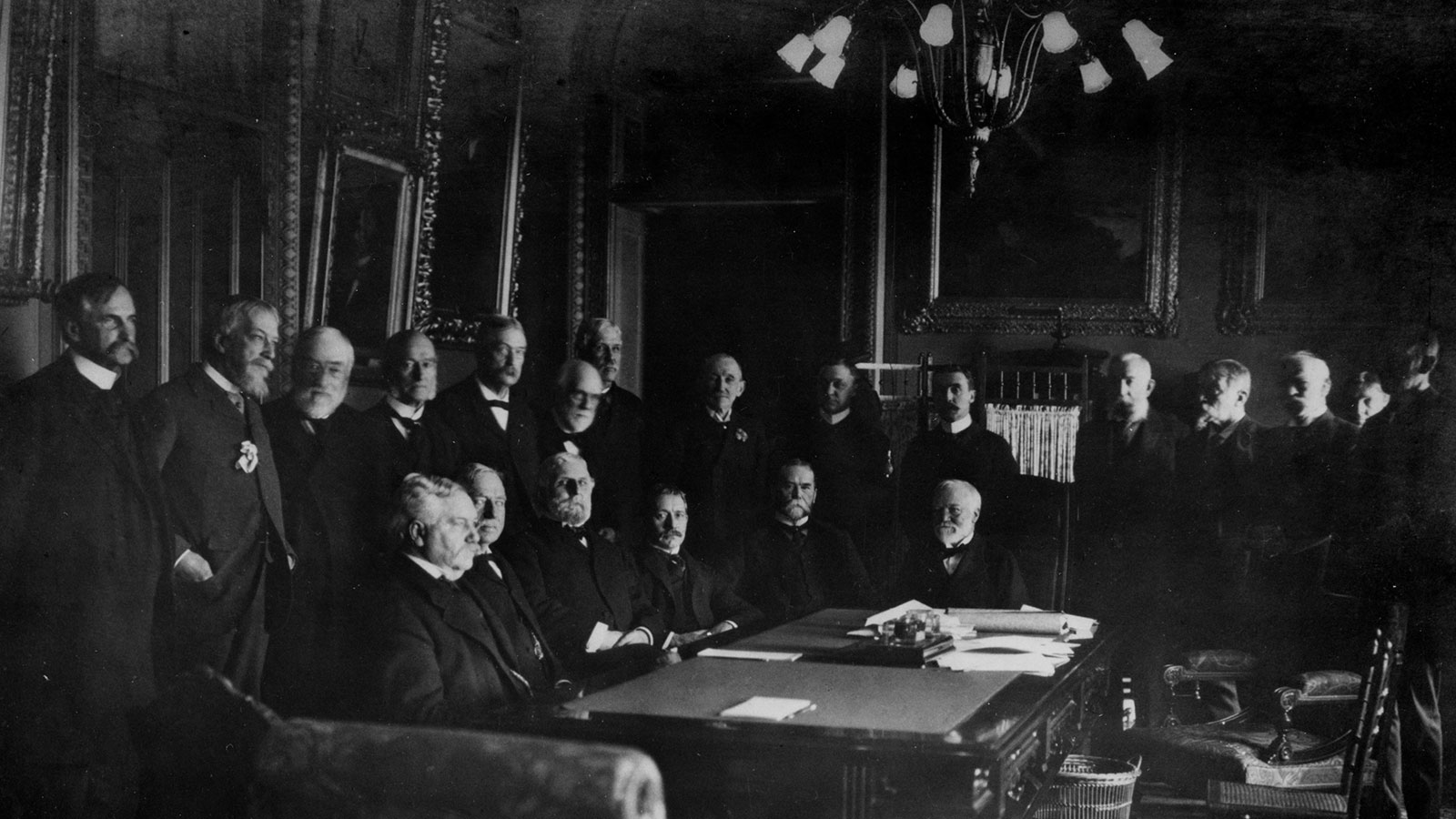 More obliquely, we are grappling with the less tangible legacy of your extraordinary success in transforming the face of this nation and the world. In the United States of your childhood, horses drew streetcars down narrow avenues and pulled wagons filled with heavy freight from railroad terminals to shops and factories. With millions of horses at work in municipalities across the United States and Europe, city leaders were faced with the seemingly intractable problem of providing effective, hygienic disposal of horse manure and horse carcasses. Tens of thousands of human deaths each year were attributed to horse waste in New York alone. As human and horse populations increased, the future livability of horse-powered cities seemed doubtful. Then came automobiles, fueled by (apparently) clean-burning gasoline, along with a powerful new electrical grid. Our cities were transformed within a generation, rendering the "horse problem" obsolete. Is it any wonder that so many people maintain an outsized belief in the power of some as-yet-unknown technology to reverse climate change quickly and painlessly, without any need for change or sacrifice on our parts? Calling on your own experience, you could remind the overly optimistic public that the apparently sudden shift to a new energy economy in your lifetime was founded on many, many years of research and experimentation. You also could make clear that averting the pending climate catastrophe will require massive technological breakthroughs that are more complex, by orders of magnitude, than those considered revolutionary in your lifetime.
As we seek ever more urgently for ways to bring people together to fight climate change, I ponder what you would think about the role of public education in preparing us — or in failing to prepare us — to meet this crisis. It is troubling that so many Americans seem deeply suspicious of the scientific community. Whether we are discussing the safety and efficacy of vaccinations or the terrifying impacts of increasing carbon emissions into the atmosphere, we are countered by anti-science contrarians who question both our methods and our motives. In statehouses and school districts around our country, standard science education has been condemned as a partisan tool, and researchers whose work has been completely discredited continue to be cited as "experts" by those who either truly do not understand scientific discourse or who feign ignorance for their own purposes. We desperately need a strong and trusted voice like your own to speak out on behalf of straightforward science education and to bring a level of rationality to these barbed debates. We also could benefit from your insights into the great value, and the great dangers, of the internet, whose hidden corners provide instant access to junk science and conspiracy theories. In a world in which we can find a self-anointed online expert to buttress almost any position, it is difficult to balance the indisputable good of democratic access to information with the potential harms caused by misinformation — especially misinformation that is disseminated for malicious purposes. As we consider the great legacy of the Carnegie Free Libraries, which made self-directed education accessible for millions of Americans, it would be useful to hear your advice on how we might better equip people to sift fact from fallacy, and how we can best use this extraordinary platform to extend, rather than undermine, your purpose of promoting "the advancement and diffusion of knowledge and understanding."
Today, as Carnegie Institution researchers seek to unlock the secrets hidden within the stars and planets — including our own Earth — you would challenge us to share our unbridled excitement about science in all its forms, and you would charge us to fling open the doors of every scientific discipline to welcome a diverse, vibrant cohort of scientists that looks like the nation we seek to serve, educate, and inspire.
I am sure that your assessment of the present crisis would not spare scientists, either. When you founded the organization that has evolved into the Carnegie Institution for Science, you purposefully forged powerful links between the worlds of science and politics. At your direction, our first board of trustees included the President of the United States, the President of the Senate, and the Speaker of the House of Representatives, as well as the secretary of the Smithsonian Institution and the president of the National Academy of Sciences. You understood that the revolutionary potential of science can be unleashed only in partnership with government, and with the enthusiastic support of the people. Over the past decades, many of us in the scientific community have grown so tightly focused on our work that we have often neglected our duty to reach out to the larger community. Enthusiastic about our own research and optimistic about its future impacts, we thought we could let our work speak for itself; or, perhaps anxious that laypeople would not support science for its own sake, we withdrew into ivory towers in the hope that we could avoid public scrutiny. In retrospect, we needed your reminder that the human passion for science knows no political party, and that pure science has the power to inspire and unite. When you joined forces with the visionary astrophysicist George Ellery Hale to build the world's most powerful telescopes, you didn't seek to justify your immense investment on pragmatic grounds; although you knew that great science leads ineluctably to great technology, you also understood the sheer inspirational value of reaching ever further toward the stars. Today, as Carnegie Institution researchers seek to unlock the secrets hidden within the stars and planets — including our own Earth — you would challenge us to share our unbridled excitement about science in all its forms, and you would charge us to fling open the doors of every scientific discipline to welcome a diverse, vibrant cohort of scientists that looks like the nation we seek to serve, educate, and inspire.
More than anything else, you would require us to raise our voices about climate change, which is one of the greatest threats to world peace that this planet has ever known. It is terrifying to watch humanity's torpor in the face of global warming, as we turn our heads away from the reality that we may be a few short decades away from a manmade mass-extinction event. In your life, you had no greater priority than peace, and you would have foreseen the coming horror of endless wars sparked by drought, famine, and pestilence. Today you would stand up and demand immediate action from leaders in every sector, calling together elected officials and captains of industry around the world to create a bold, effective plan and then to put that plan into uncompromising action.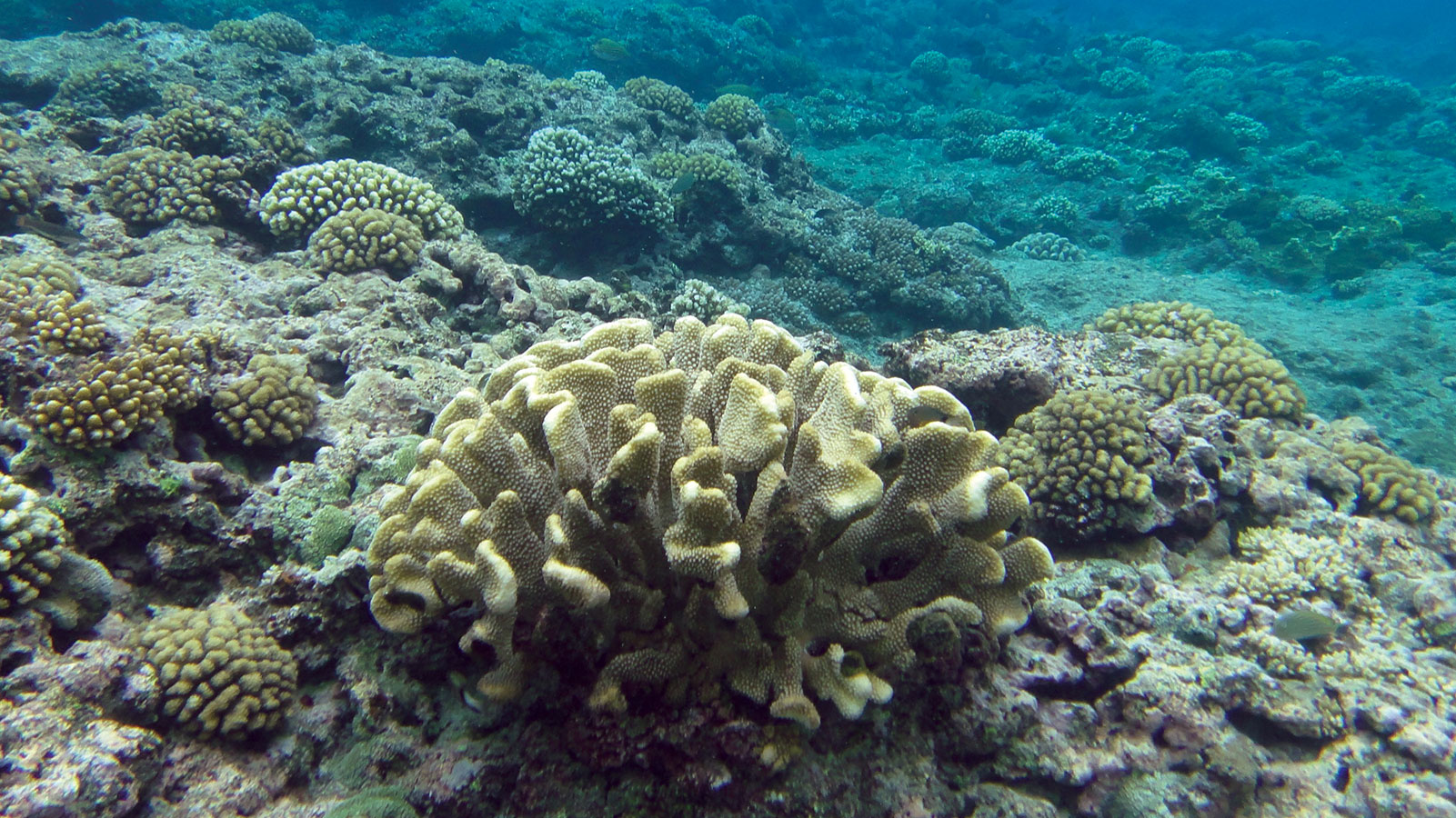 I know that you would feel a fierce pride in the Carnegie Institution for Science's leadership in climate science. You would applaud our research on coral reefs, which underscores the importance of these diverse ecosystems, both in terms of the thousands of species of fish and plant life that reefs support and of the millions of human beings whose livelihoods depend on coral fishing and tourism. You would recognize that these fragile coral communities serve as canaries in a coal mine, and you would hasten to warn the world that the devastation of our coral reefs signals our own impending doom.
You would remind us that one of your earliest investments in science, the Carnegie Desert Botanical Laboratory in Arizona, was created in 1903 to help us understand the important ways in which plants adapt to extreme environments. Your visionary establishment of that pioneering desert laboratory brought together an early community of leading plant scientists who went on to help establish the Ecological Society of America. Today, Carnegie plant researchers are continuing this crucial line of research by investigating the intricate molecular genetic mechanisms that enable plants to sense water availability and survive stressful conditions, such as drought and high salinity. By working to better understand drought response, and to find ways to make plants more resilient, our researchers are proving the enduring value of the mission you set for this institution: "To encourage, in the broadest and most liberal manner, investigation, research, and discovery and the application of knowledge to the improvement of mankind."
But even as you encouraged us in our present work, you would continue to sound the alarm about the perils of increasing temperatures, extreme weather, and rising seas. You would remind us that our Institution's independence gives us both the freedom and the responsibility to speak out about our findings, even when other voices in the scientific community are muted by political opposition and willful denial. You would personally storm the White House and the halls of Congress, reminding our leaders of their duty to support American ingenuity and insisting on the funding levels necessary to conduct unfettered climate research and to develop carbon-free energy sources and reliable, affordable energy storage systems. You would bring scientists and government officials together to craft evidence-based policies that will create effective incentives for utilities and consumers to shift away from dependence on fossil fuels and embrace a new energy future. Through your support and your own example, you would call on us to be fearless, just as you were.
Perhaps most importantly, you would give us hope. Your belief in the power of hope shaped your entire life. As a pragmatist, you would acknowledge the enormity of these challenges, which require us to work together on an international scale and quickly pursue effective scientific energy solutions that will save our planet while we still can. But at the same time, I believe that you would persist in a belief that, as humans, our power to amend equals our power to destroy. You would remind us of the exceptional Carnegie scientists whose brilliance has transformed our understanding of our world, and you would assure us that, when bold and brilliant researchers are faced with an urgent mission, they will rise to meet the challenge and find solutions on an unprecedented scale.
Mr. Carnegie, we know what you would do today, because we remember what you did in your own lifetime. So now we must strive to follow your example, fulfill the mission you set for us, and work with even greater passion and focus to change — and save — the world.
Respectfully,
Eric D. Isaacs
President