Carnegie Corporation of New York
Vartan Gregorian
President
Dear Mr. Carnegie,
In your autobiography, you wrote, "I intend to tell my story, not as one posturing before the public, but as in the midst of my own people and friends, tried and true, to whom I can speak with the utmost freedom." That is also my intent in this letter. Every day, when I walk into my office, I see your statue and your portrait. Every once in a while I imagine that you are looking back at me, and I hope you realize that Carnegie Corporation of New York still strives to uphold your mission "to promote the advancement and diffusion of knowledge and understanding." As a historian, I'm fully aware that I have inherited a great mantle of responsibility. After all, I am the second immigrant to preside over Carnegie Corporation. You, of course, were the first. Growing up in a relatively poor family in Tabriz, Iran, I never dared to dream that I would someday be among your successors.
In retrospect, our worlds, though distant, were not so far apart. Our formative years were shaped by strong women, yours by your devoted mother; mine by my beloved grandmother, Voski Mirzaian. Although she was illiterate, my grandmother knew the importance of education, and she instilled that belief in me. You and I both loved books as children. I understood instinctively what you meant when you wrote about your youth in Pittsburgh, Pennsylvania, and the way books and libraries "opened windows" for you, as if they were letting light into a dark room.
Just as you had Colonel Anderson to loan you books, I too knew kind individuals who gave me access to their libraries and thereby opened new worlds. In Tabriz, I read noncirculating books at the Armenian diocesan library. In fact, I volunteered to be a book-shelver there at age twelve, precisely for that privilege. Like you, I loved to read. And my world expanded as I read translations of Persian, Russian, French, and German literature. Occasionally, I read books about "self-made men," where I came across your name for the first time.
Another source of light for me was the private library that belonged to Miss Boodakian, the sister of a local bank president, who lived in a large house in a wealthy neighborhood. She generously lent me her precious leather-bound books, one at a time. There was also a stationery store in town, where I found lighter reading material, like detective stories featuring the master of disguise, Arsène Lupin. With shrewdness worthy of Monsieur Lupin, the store owner divided his books into three parts, which he rented out to customers, charging each time, and tripling his profit.
Later in life, when I learned that you were the father of the modern public library system, I was filled with gratitude. Thanks to you, millions of individuals have been able to read books and discover new worlds of their own. Yet you did it in such a way that the public took ownership of their libraries, providing the building only if the community agreed to establish the library's collections and support the cost of its operations. You were wise to create new partnerships between the private and public sectors, seeking to empower others rather than to control them.
A Justice of the United States Supreme Court, Clarence Thomas, once spoke about his gratitude to you and to Carnegie Corporation for building a library for African-Americans in Savannah, Georgia. During his childhood, this library was, to him, "an outlet on a whole other world." Justice Thomas reminisced, "I would walk into the Carnegie Library, and I would see the pictures of Booker T. [Washington] and pictures of Frederick Douglass, and I would read. Did I dream that I would be on the Supreme Court? No, but I dreamt that there was a world out there that was worth pursuing."
Subsequently, when we met, Justice Thomas sent me a thank-you note to express his gratitude, describing the Carnegie library as a "sanctuary." I felt exactly as he did, finding a sanctuary in one library after another — the Collège Arménien in Beirut, the library of Stanford University, and the New York Public Library.
Of course, there are at present many forms of inequality in the world, and virulent ethnic and racial tensions still persist in defiance of the Enlightenment principles you believed in. But Carnegie Corporation still maintains, as you did, that people and nations can live together in peace, and adjudicate their differences through arbitration.
Yet you did not open windows only through your libraries, you also opened them by establishing institutions devoted to honoring heroism, strengthening education, and promoting international peace. You were ingenious at finding appropriate purposes and fitting names for this commonwealth of organizations, all united by the goal of doing "real and permanent good in this world," as you put it in your essay, "The Gospel of Wealth." I am happy to report that today your vision and mission are still carried out by Carnegie Corporation of New York, as well as its sister entities. Those institutions have endured, unlike so much of the ephemera in our modern world. You made sure that our missions were relevant, and that we were well organized and well funded. Moreover, you wisely gave those Carnegie entities and their leadership the freedom and the funds to adapt, to meet new challenges, and to pursue new vistas. Today, all these institutions have one thing in common: they embody your optimism and perpetual dynamism.
How fortunate Carnegie Corporation is that you gave a great deal of thought to your philanthropy. It still has both purpose and coherence. We have also always been fortunate to be guided by excellent governing boards, which have included distinguished diplomats, financiers, political leaders, educators, authors, journalists, generals, and others. They share your commitment to the mission of the Corporation. The stability and continuity of Carnegie Corporation is reflected in the number of presidents we have had — only twelve in 108 years. Each president who succeeded you arrived at a different transitional moment, and made an important impact. Your charter provided the Corporation with both flexibility and clear goals, allowing us to be at the forefront of nearly every major issue.
Today, international peace remains a pillar of our work. In keeping with your vision for a world without war, the Corporation continues to champion peaceful negotiation, arbitration, and diplomacy. We supported negotiations to reduce weaponry and strengthen global security, resulting in pacts such as the Nunn-Lugar Act. By establishing the Cooperative Threat Reduction Program (CTR), the Act helped states of the former Soviet Union effectively safeguard and dismantle their enormous stockpiles of nuclear, chemical, and biological weapons. We also promoted U.S. engagement with countries and regions during challenging periods in bilateral relationships, encouraging diplomacy and sustaining engagement when official governmental relations were limited.
We continue to fund official efforts to reduce tensions and build understanding among countries, through the United Nations and, perhaps most effectively, by encouraging Track II negotiations, a creative unofficial diplomatic channel that allows nations to find common ground. Your belief that education cultivates peace led us to establish research centers where scientists and intellectuals from rival countries learn from each other, fostering trust and fellowship.
We helped build and sustain the peacebuilding field in Africa, reinvigorated the study of China and Russia in American universities, and funded Middle East and Islamic Studies for almost twenty years. Of course, there are at present many forms of inequality in the world, and virulent ethnic and racial tensions still persist in defiance of the Enlightenment principles you believed in. But Carnegie Corporation still maintains, as you did, that people and nations can live together in peace, and adjudicate their differences through arbitration.
In our own nation, we remain committed to helping immigrants become a part of the civic fabric of the United States because, like you, we believe that, "along with the freedom to pursue wealth and happiness, the greatest gift the American Republic has to bestow is citizenship." In 2001, the Corporation launched its current immigrant integration program, which encourages immigrants to become citizens, and focuses on improving current federal immigration policies as well as supporting pro-immigrant and refugee policies at the national and state levels. In addition, every year we publish a list of "Great Immigrants" with your photo at the center, saluting your legacy along with the contributions of the millions of other immigrants who have made, and continue to make, our nation strong and vibrant. Understanding that enlightened citizenship is the foundation of our democracy, we also support civics education, funding a national campaign on the need to restore civics and history in school curricula.
We continue to believe that Americans should think not just of themselves, but of the nation; not just of the rights but also of the responsibilities of citizenship. Since the early 1980s, we have consistently funded nonpartisan voter registration and turnout efforts as well as voter protection efforts for new citizens from immigrant backgrounds. We are proud of our long history in support of voting and voting rights, and we work to ensure that all those who are eligible to vote have the opportunity to cast a ballot.
Through the decades, we have acted on your belief in equal education as the right of all citizens. In 1921, the National Urban League, a civil rights organization dedicated to economic empowerment and social justice, received its first major foundation grant from Carnegie Corporation. In the 1960s, the Earl Warren Legal Training Program (the educational affiliate of the NAACP Legal Defense and Educational Fund) and the Law Students Civil Rights Research Council received more than $3.4 million to address a critical shortage of black lawyers, particularly in the South.
Your generosity and your faith in education were reflected in your support for universities and your work on behalf of the professoriate (including the early funding of what would become TIAA). Carnegie Corporation has played a major role in education from early childhood to graduate school here in your adopted homeland, in your native Scotland, and around the world. When I think of all that has been done in your name to support the education of women — grants for fellowships in the humanities, financial support for women's colleges and for continuing education programs for women, a comprehensive report on the state of women in higher education from the Commission on Higher Education, and more — I am convinced this is the work that would most gratify your mother and my grandmother, who knew the value of education.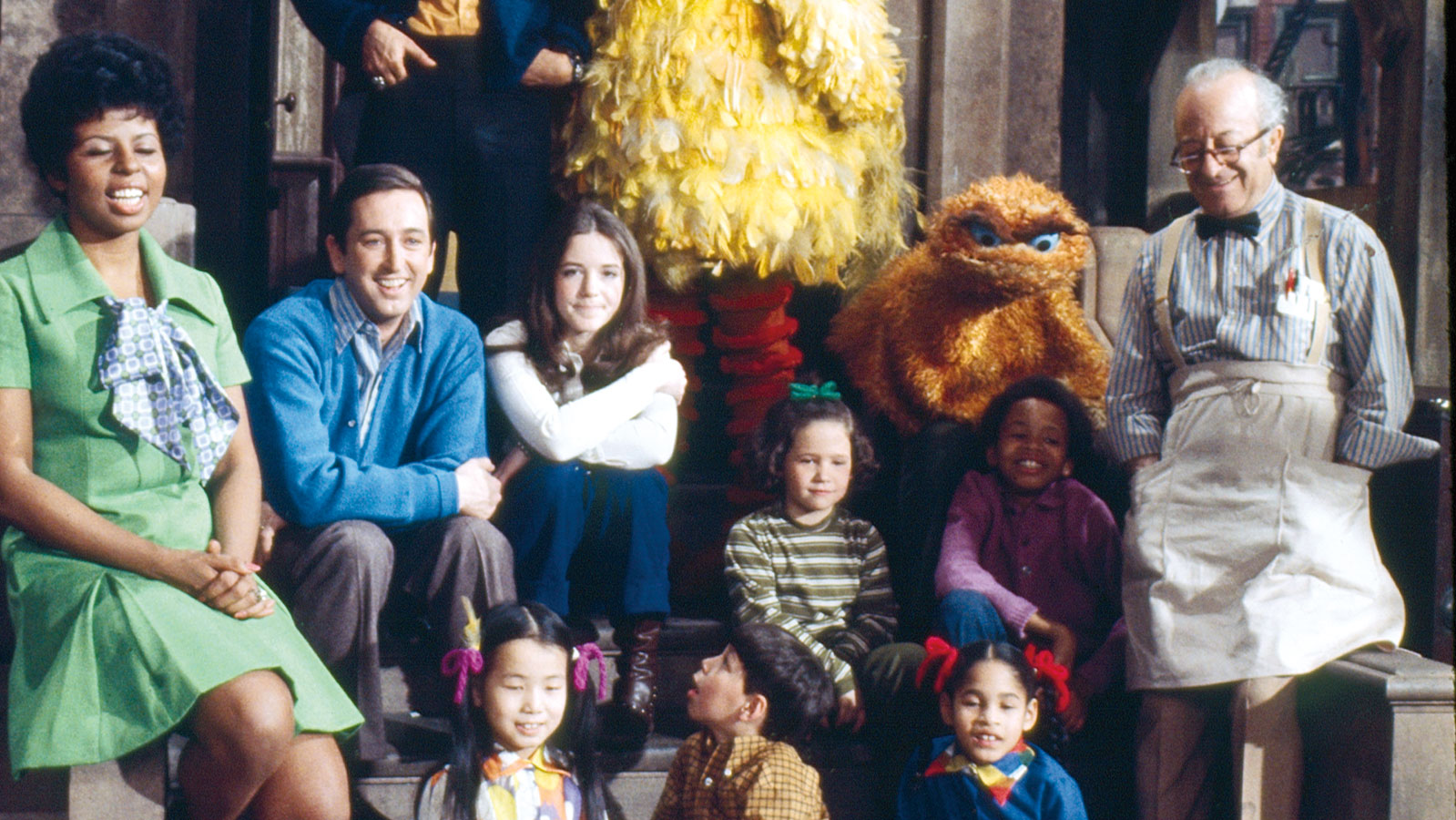 You, I believe, would heartily approve of our ten-year Partnership for Higher Education in Africa, which brought seven foundations together to increase the resources and impact of higher education — especially for women. Thanks to university and graduate fellowships from Carnegie Corporation, thousands of African women and men have graduated and have begun to transform their societies and nations. I am proud to inform you that, following your example, we too have opened windows to new worlds by supporting various libraries in Africa, including the establishment of two national libraries, a children's library, and exemplary circulating libraries in South Africa.
We continually look for new ways to support education at home and abroad. Fifty years ago, the Corporation, together with the Ford Foundation, supported another transformative program, an innovative educational experiment on television called Sesame Street. It has had a lasting impact on generations of children around the world. Today, we also invest in education through the Andrew Carnegie Fellows, a highly selective program that supports scholarly research, and through grants to organizations like the Institute of International Education and the Brookings Institution.
The Corporation continues to believe, as you did, that with wealth comes responsibility. While adhering to your ideals, we have not forgotten our duty to manage your legacy and trust. Our sense of responsibility and accountability in our grantmaking was best summed up by one of our earlier trustees, who declared that it was incumbent upon us, and indeed all foundations, to have "glass pockets." We place a high priority on the quality of our investments, assessments, and internal auditing; and transparency is an integral part of our mission. I am proud to inform you that we were the first foundation to provide annual reports to the public. We believe that people should know what resources we possess and how we spend and invest those resources. We have evolved with the times, and as a nonprofit organization know that we have to be accountable and responsible not only to our charter, but to the public as well.
In all of our work, we have acted as laboratories for our nation, helping to test the best of new thinking about national security, science, and educational practices. Like you, we continue to believe that people should be taught to help themselves, and that a good idea should ultimately succeed on its own merits. We nurture ideas and disseminate them, but we don't support them indefinitely. The Corporation has made it a point to acknowledge where we have failed, share what we have learned, and thus prevent others from repeating our mistakes in the future.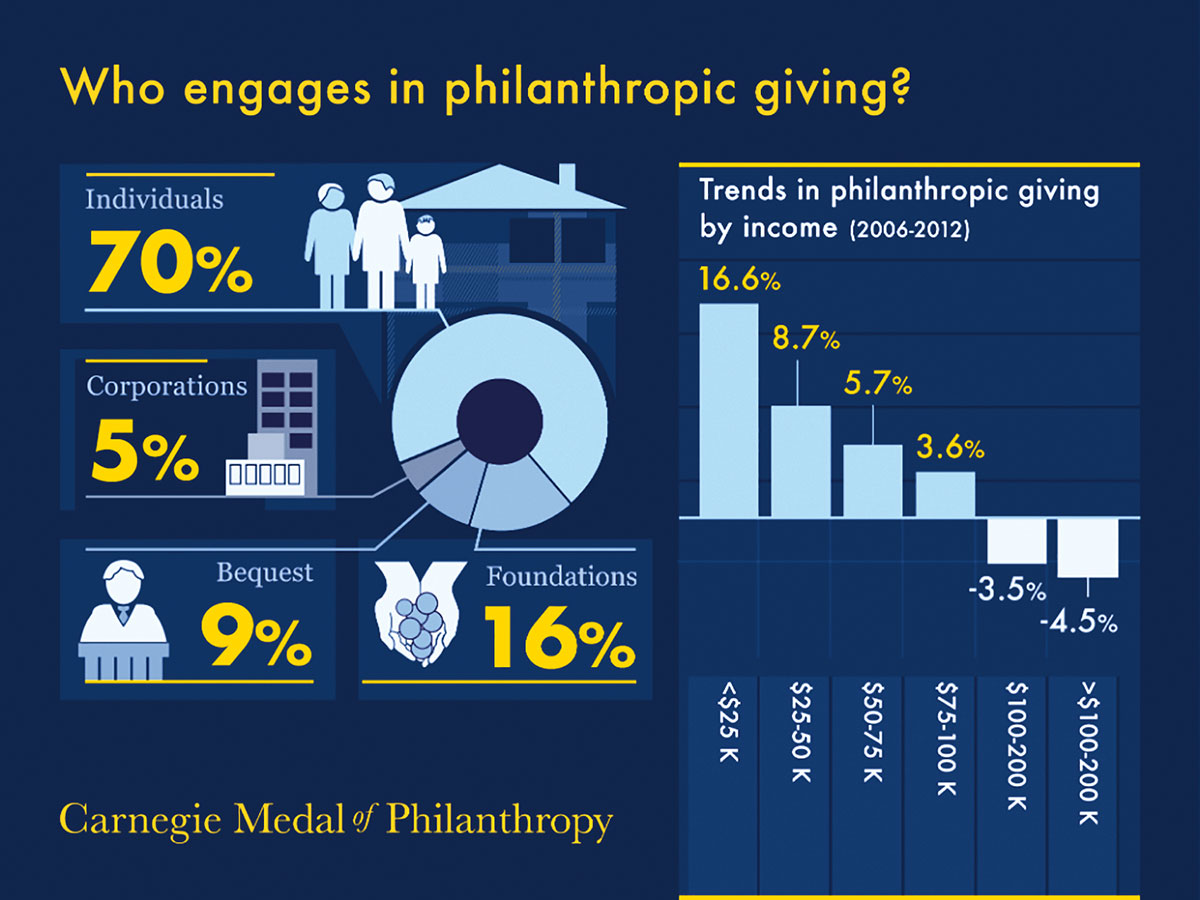 Throughout your life, you found significant ways to help people lead better lives, individually and together in their communities. When you came to the United States in 1848, I wonder if you had any inkling how much change you would set in motion. Your generosity transformed the country we both grew to love and call home. Indeed, the United States is the world's leading practitioner of philanthropy. Giving has become a profound part of American culture. Last year, Americans gave over $400 billion, with more than two-thirds of that amount given by people who make less than $75,000 a year. Today, we have more than 1.5 million nonprofit organizations in the United States, supported by the generosity of people throughout the country.
Thanks to the extraordinary work of my colleagues, the Corporation's reach has also grown. From 1911 to 1997, Carnegie Corporation granted one billion dollars. Since 1997, we have given $2.1 billion in grants supporting the work of nonprofit institutions. Today's endowment stands at $3.4 billion.
You taught us that our work is meant to empower others. We constantly strive to do good, by ourselves or in tandem with like-minded organizations. Toward that end, we have increased our cooperation with other foundations. Indeed, when we started our magazine, the Carnegie Reporter, we decided to include a few pages highlighting the work of our fellow foundations, as we are all in the realm of philanthropy.
We have also tried to promote the same public-spirited philanthropy that you espoused so well in "The Gospel of Wealth." Since its creation in 2001, the Carnegie Medal of Philanthropy has publicly encouraged a spirit of giving by thanking prominent donors from many different countries. What is more, the Carnegie Medal also led to the revitalization of the Carnegie family of institutions, bettering their collective power and helping them usher in another century of philanthropy devoted to your mission and legacy. I am very proud to inform you that today the Carnegie institutions lift one another up, cooperating with one another to meet the important challenges of our time.
Finally, we share our commitment to your legacy, which continues to touch so many lives. It is a constant pleasure for me to run into people like Justice Thomas who thank me for continuing the work you began. Robert Caro, one of the foremost biographers of our time, told me recently that a grant from Carnegie Corporation enabled him to finish his Pulitzer Prize-winning book The Power Broker. The economist Milton Friedman said his life was saved by going to a library you built. In other ways, too, you saved lives — a Carnegie grant resulted in the discovery of insulin for treating diabetes, thus saving millions of lives around the world.
I was once asked if your legacy was a difficult burden to carry. I answered that it would only become a burden if I stopped believing in it. And how could I stop believing in such universal goals? You championed the importance of humanity's welfare, the possibilities of education, the redemptive qualities of science, and the values of a democratic society. Your extraordinary vision still sustains the mission of Carnegie Corporation of New York. Thank you for making your legacy so easy to carry. It has been the privilege of my life to continue your work. I hope this letter will, like the whispers of the "still small voice within," assure you and all future generations that because you lived, "one small part of the great world has been bettered just a little."
Yours,
Vartan Gregorian
President