It's pretty impressive that The Liberty Science Center (LSC) in New Jersey has over 600 volunteers and interns who donate more than 50,000 hours of their time, but one really stands out…
Since March, Sparsh Desai, has donated more than 568 hours and counting. His true passion for learning and, in particular Science, Technology, Engineering and Math (STEM) has made him quite the volunteer. In his time at LSC, Sparsh has learned all the exhibits across the 295,000 square foot facility and takes guests of all ages around, sharing his passion and enthusiasm for the science and the Center.
Sparsh just loves his work. He regularly goes on the Science Summer Camp and, on the last one, he even volunteered to be shot across the LSC parking lot in order to demonstrate Newton's Third Law! Needless to say, LSC is really looking forward to having him return next summer.
In addition to being fun to be around, Sparsh is professional, courteous and really embodies the core values of the Center. Just this year, he was awarded the New Jersey State Governor's Award in recognition of his work and commitment to LSC and public service.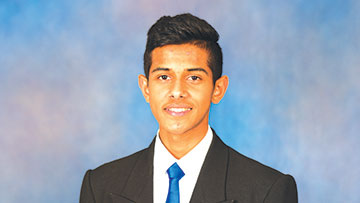 Sparsh Desai