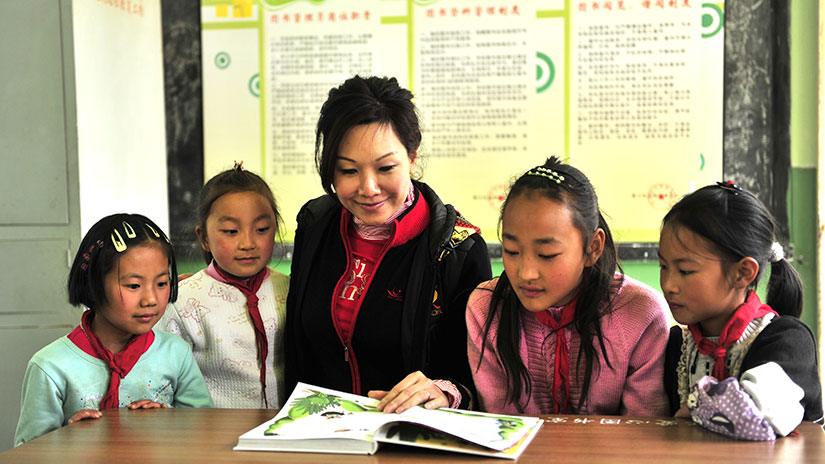 Mei Hing Chak has seen incredible success in her life, often after pushing against the traditional way of doing things. As a businesswoman in China, she is in a class of her own. The growth of her Heungkong Group would be a crowning achievement for any business leader. But for Ms. Chak, her greatest source of pride is the Heungkong Charitable Foundation, China's first non-publically sourced foundation. With her success in business and her groundbreaking work in philanthropy, she has found a way to inspire all levels of society.
While the Heungkong Charitable Foundation has been in operation for over a decade, Ms. Chak's passion for philanthropy goes back much further. Since founding the Heungkong Group with her husband, Liu Zhiqiang, the conglomerate has given away $150 million to various causes. Prior to that, Ms. Chak demonstrated exceptional business acumen, as well as bold confidence. Instead of choosing the typical route and sitting for college entrance exams, she jumped straight into creating a company and running a business. The education she received through this experience set her up for the great success that she would find throughout the coming decades.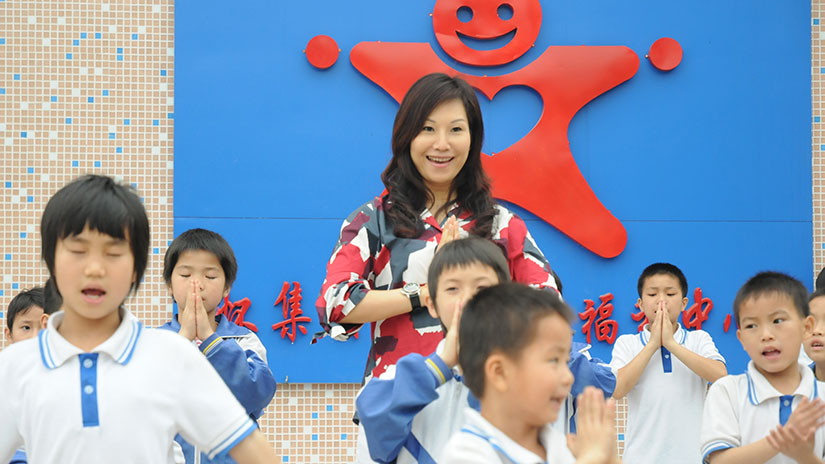 Taking a page right out of Andrew Carnegie's book, Ms. Chak and the Heungkong Charitable Foundation seek to do "real and permanent good in this world." The scope of these efforts is truly remarkable. Over the years, the foundation has worked tirelessly in education, poverty alleviation, and rescue and disaster relief. Early efforts found both success and support, with ambitious projects including the "Five 1,000 Project", in which they built a thousand charity libraries, helped a thousand impoverished families, sponsored a thousand orphans, subsidized a thousand underprivileged students and recruited a thousand volunteers.
Since 2005, the foundation has reached over two million people, but just as notable is the standard they set. China now has over 3,300 registered non-profit charity foundations, all of which look to Heungkong Charitable Foundation as their forebear. The Foundation is finding success not only in the work they are doing, but also in their vision of "making charity a kind of fashion, style and culture." And Ms. Chak is not slowing down, having received prestigious awards including "Children's Humanitarian of China," "Most Active Woman of China," and "The First Poverty Alleviation Medal in China." Her impact has been so notable that she was chosen to be the 100th torchbearer of the 2008 Olympic Games.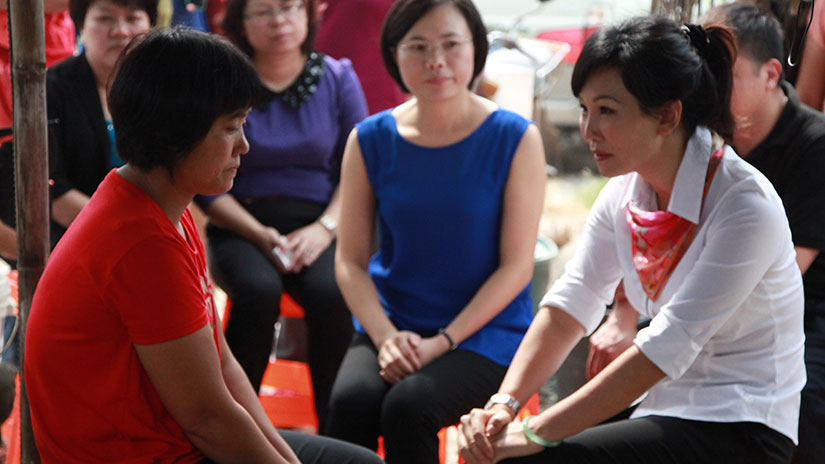 Ms. Chak's faith in her vision has not only been a boon to her business efforts, but has been an inspiration to millions, especially to women throughout China who aspire to greatness. And her success has only made her more engaged in philanthropy, which she says is her main motivation to remain involved in her commercial efforts. In 2011, she told the BBC: "When I started my business, I wanted to escape from poverty. But I've come to think that our real value lies in what we should be contributing to society." Certainly, she is an inspiration both in the business and philanthropic sectors, showing what can be achieved and what is worth fighting for.