Author and Scotsman Robert Louis Stevenson is quoted as saying, "Don't judge each day by the harvest you reap, but by the seeds you plant." Andrew Carnegie's approach to philanthropy is evidence of how wise these words are, with Carnegie institutions and libraries flourishing throughout the world, still providing invaluable resources to people every day. Another wealthy Scotsman, Sir Tom Hunter, is following this prestigious lead. Along with being Scotland's first home-grown billionaire, he has also proven himself to be an extraordinary gift giver, planting all sorts of seeds as he puts his wealth to work.
Many of Sir Tom's gifts come through his own Hunter Foundation. Since its inception in 1998, it has put over £50 million toward education, international development, and Scottish entrepreneurship. The Foundation's work has found some high profile supporters, including former US President Barack Obama. Sir Tom gave him a Scottish tartan to thank him for the support. It was not just any Scottish tartan, but a specially created Obama tartan, designed with his history in mind and registered in the Scottish Register of Tartans.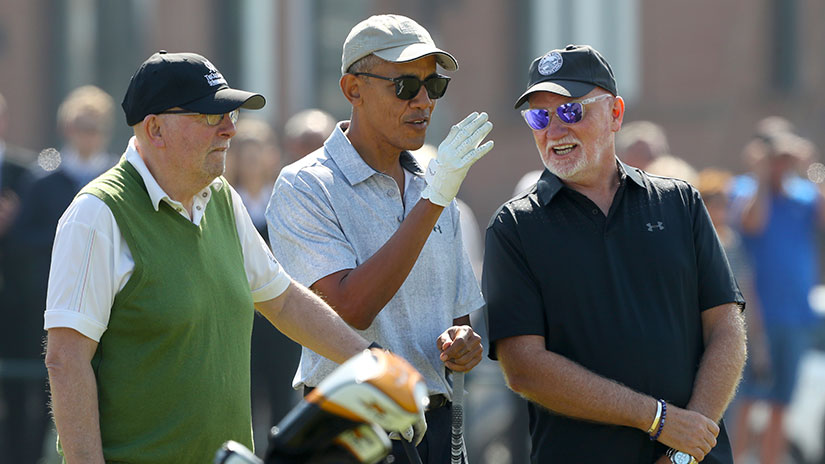 With much of the gift giving based in Scotland, Sir Tom has found multiple ways to both make a sustainable impact as well as honor the country he so clearly loves. The Royal Bank of Scotland Kiltwalk is an annual charity fundraiser that lets any charity get involved, and The Hunter Foundation adds to all fundraising with an additional 40%. On top of that, The Hunter Foundation gave additional money for every hour of time worked by volunteers at the event. Yet another way to spread the seeds of wealth to many deserving recipients.
Known to be quite a personality, it is fascinating to see who has been influenced Sir Tom, and in turn, who he has influenced. He has put in the initial funding for a Billy Connolly statue in the funnyman's hometown Glasgow, acknowledging the impact the Scottish comedian had on many lives, including his own. And coming full circle, comedian and documentarian Louise Reay credits Sir Tom with inspiring her to focus on comedy full time, telling iNews, "I once filmed the Scottish entrepreneur Sir Tom Hunter give a motivational speech to some school kids. He was amazing and spoke about the importance of going for what you want and not waiting for permission. It's so cheesy I know, but this actually is what inspired me to go for it and make my first solo hour comedy show."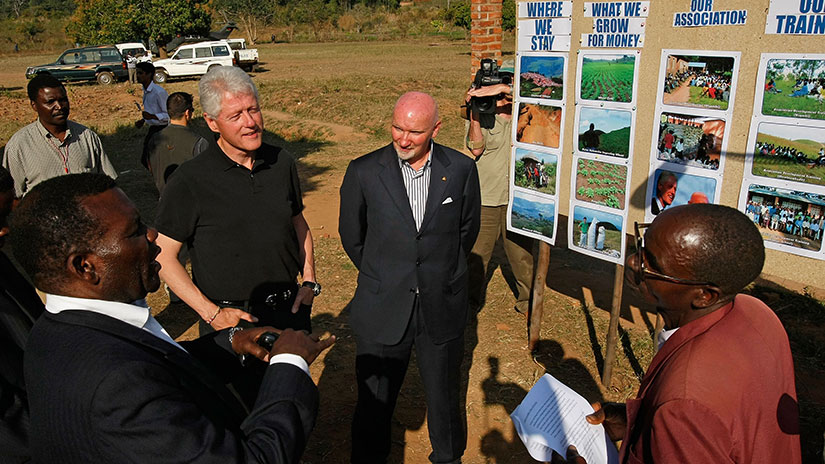 When signing the Giving Pledge to donate the majority of his wealth to philanthropy, Sir Tom wrote, "We don't want to be the richest guys in the graveyard, we want to "do good" while we are still alive. Why let others have all the fun?" – echoing Andrew Carnegie's "The man who dies rich, dies disgraced." The world is lucky to bear witness to someone heavily influenced by these words who is giving his money away with such purpose, spirit and panache. And he will continue planting seeds of inspiration and empowerment, allowing good to take root in his name.