Dr Kazuo Inamori on the Kyoto Prize at Oxford
Kazuo Inamori is not your average businessman, and that is not simply because of his remarkable success. Something of a maverick, he is also a Buddhist monk. He has consistently challenged common practices and refuses to be beholden to investors, a position that has brought him enormous success. What is more, his views on business, philanthropy, and spirituality have developed harmoniously over his lifetime and are intertwined in a unique and quietly revolutionary way. His is not a life that easily is broken down into distinct sections, but instead is best looked at through a wide lens, giving a true sense of the man and his impact.
Inamori's business background is an impressive list of success stories. He established the Kyocera Corporation in 1959, and it has since become a multi-national tech company with over 30,000 employees. A quarter century later he founded what is now KDDI, Japan's second largest telecommunications network. His business skills were of such renown that years later he was asked to come out of retirement to take over Japan Airlines. He started there in 2010 and within three years he had pulled the airline out of bankruptcy and put them back on the stock exchange – while taking no salary.
This remarkable success is all the more praiseworthy thanks to his compassionate approach. Despite operating in a world of shareholders and investors, Inamori has always made it clear that his first priority is the satisfaction of his employees. This view is simply part of Inamori's outlook on life, seeing material wealth as a byproduct of doing business with a deeper purpose. As he told the Financial Times, "I didn't want to be a rich person… my motivation has been making people around me happy."
Unsurprisingly, this is apparent outside his business efforts, too. Upon retiring from KDDI, he focused his time on becoming a Buddhist monk. And while this sounds like an odd choice for one of Japan's wealthiest individuals, it was very much in line with everything Inamori previously espoused. There was no conflict between Inamori the businessperson and Inamori the monk, it is two manifestations of the same man seeking to bring happiness to others.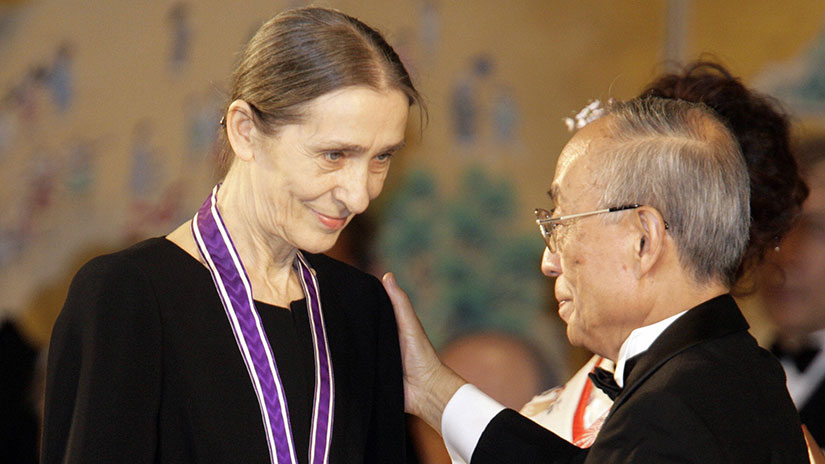 A wildly successful businessman who focuses on his employees' happiness as well as his own spiritual fulfilment? That would be enough to make anyone stand out. But Inamori has done remarkable work in philanthropy as well. In 1984, the same year he launched KDDI, he also founded the Inamori Foundation. In an interview with The New Sun, his advice to business people was simple: "Charitable acts, by helping society and other people, are in fact what will drive you wonderfully to your own happiness." The foundation gives out research grants for natural sciences, humanities, and social sciences, with the funds going to young researchers who will have a positive impact on society. Most impressively, the Inamori Foundation gives out two elite prizes. The Inamori Ethics Prize is a yearly recognition of an exemplary international leader whose actions have improved the human condition. And the foundation is also behind the Kyoto Prize, Japan's highest award for global achievement. And based on his impact on the world, if Inamori was not giving those prizes, he would most certainly be receiving them.