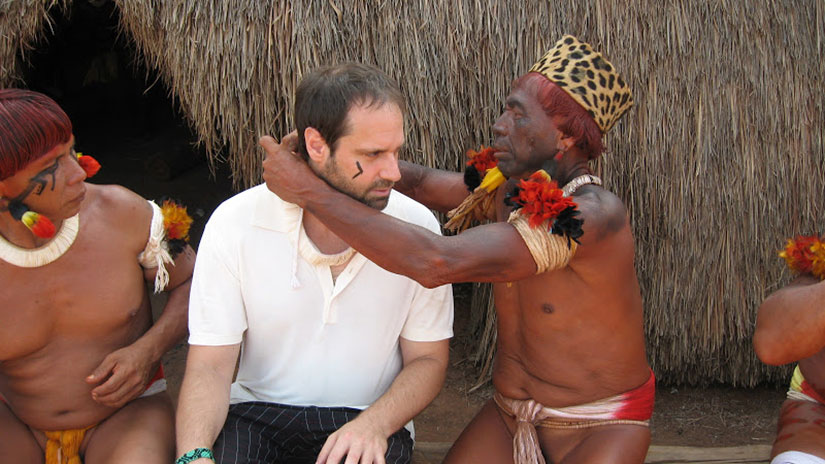 There is a new type of philanthropist on the scene. Thanks to the fortunes made in Silicon Valley, there is a fresh crop of billionaires who are eager to, in tech-parlance, disrupt the current system. Many are starting their own foundations, looking for new ways to give, and even seeking out suggestions from the public.
As the first full-time employee of eBay, Jeff Skoll found his wealth before the turn of the century, and has been one of the most prolific and successful philanthropists to emerge in recent years. His approach, which is both pragmatic and eye-catching, should be at the top of the list for other new philanthropists who want to ensure impact.
Within a year of making his fortune, Jeff set up the Skoll Foundation, and two years later he left his job to focus entirely on the best way to use his wealth. His efforts have been lauded both within the worlds of Silicon Valley and philanthropy. And you're probably more aware of Jeff Skoll's work than you realize. With a diverse set of foundations and projects, his impact has been felt far and wide.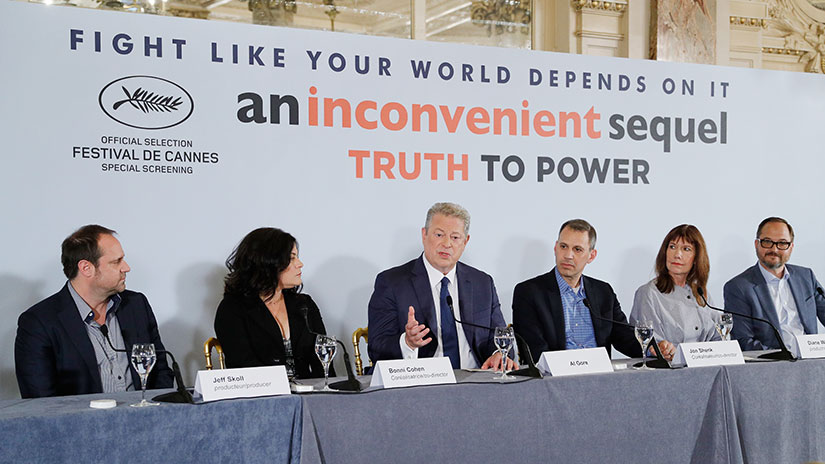 Through the Skoll Foundation, as well as the Skoll World Forum, Participant Media, and many others, Jeff Skoll has led the way in creating a new form of effective philanthropy. As he told the New York Times "We began to build the organization, focused on investing in and celebrating social entrepreneurs. Not long after that, we realized there was another opportunity to help bring them together and tell their stories."
Going strong for nearly two decades, the Skoll Foundation aims to achieve sustainable peace and prosperity by focusing on innovation and creativity to tackle large-scale problems. It is through the Skoll Foundation that many of his future efforts begin to take flight, including the World Forum on Social Entrepreneurship and Participant media. In fact, Jeff has probably done more to raise the awareness of social entrepreneurship than anyone else on this planet, with his foundation locating those who seek to change old systems and create innovative new ones. The foundation finds people and programs that are already bringing positive change to the world and does everything in its power to provide a chance to extend their reach and deepen their impact. And they have seen great success, investing over $400 million and giving out over 100 Skoll Awards to social entrepreneurs who are making a lasting impact.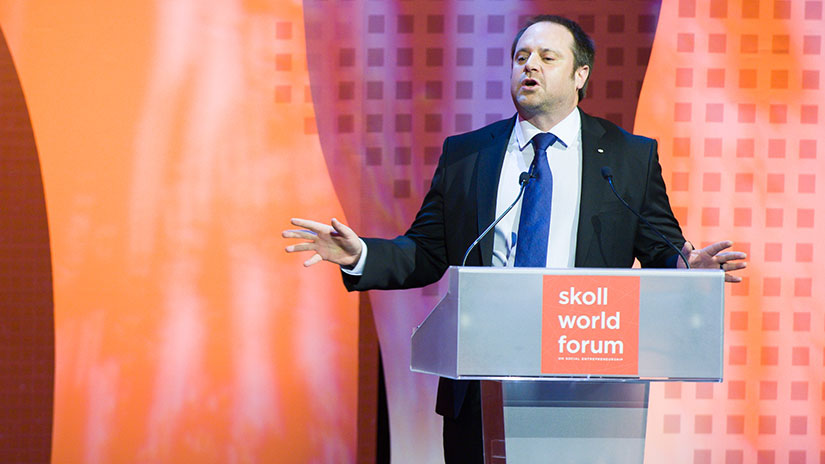 And Jeff continues to provide opportunities for social entrepreneurs to flourish, thanks in no small part to the Skoll Center for Social Entrepreneurship at Oxford University, and the annual Skoll World Forum on Social Entrepreneurship. These programs are a critical opportunity for social entrepreneurs and partners to connect, learn, and develop the burgeoning area of philanthropy. As a new approach to the world of giving, social entrepreneurship is still finding its way, and with the help of the Skoll Center, people are quickly learning and adapting. It is through these connections that large-scale social change is able to happen. The connections that are made are an excellent reflection of Jeff Skoll – both emotionally inspiring and cerebrally innovative.
Of all the projects Skoll has begun, the one that is most revolutionary is Participant Media. While not everyone is familiar with the production company, the films they have produced have been blockbusters and world-changers. Dedicated to entertainment that inspires and compels social change, Participant Media has produced such films as Beasts of No Nation, Denial, An Inconvenient Truth, Lincoln, The Help, and over 70 others. This is where Jeff Skoll truly shines, recognizing the importance of storytelling in bringing about change, and producing it on a scale that no other philanthropist or organization has ever imagined. It is testament to his efforts that he has achieved an extraordinary eleven Academy Award wins.
Jeff is a mix of contradictions, an empathetic pragmatist and an interview-averse storyteller. He cites former Carnegie Corporation president John Gardner as a chief role-model, providing the Skoll Foundation with their mantra – "Bet on good people doing good things." Hopefully this new generation of philanthropists will follow Jeff's inspirational lead.