ProPublica's president, Richard Tofel, says classical music and journalism have something in common.
"We know that classical music was once popular music," he says. "It is no longer popular music and it does need philanthropic support. We need to explain to people that an analogous transformation has occurred in journalism."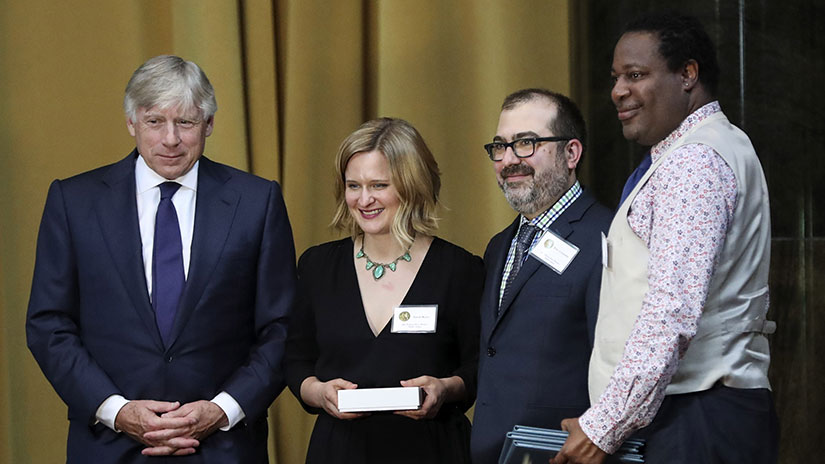 Without philanthropy, certain important kinds of journalism will disappear, Tofel says. At ProPublica, an independent, Pulitzer Prize-winning non-profit newsroom, philanthropy accounts for more than 95 percent of the funding. The 2016 Presidential election led to most of the 26,000 donors who gave last year, a sharp increase from 2015, when 3,400 donated. Tofel believes that the key now is to ensure this is not a short-term phenomenon.
"Journalism needs to go on the list of charitable options that people consider when they think about how they spend their charitable funds," Tofel says. "We're trying to build a new class of cultural institutions in this country, and just as people need to support private universities, hospitals, art museums, history museums and theatres, they're going to need to support some kind of journalism."
The 2016 presidential campaign put a spotlight on how fast inaccurate news can spread, and the challenges in correcting that. And the current administration has been openly attacking the media, creating tension that only seems to be escalating. Several foundations have recently stepped in to support journalism by funding projects in areas such as fact-checking, journalism ethics, and investigative reporting. But even beyond grant-making, those in the journalism field are hoping for a major shift, where the public starts to see journalism as a regular charitable option.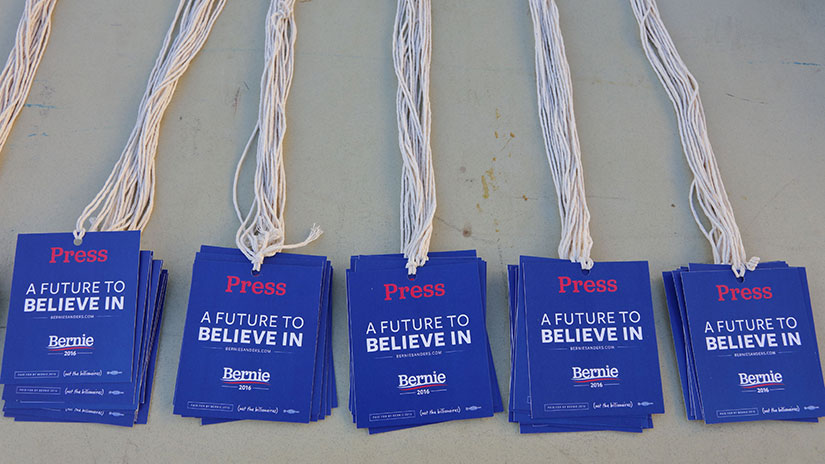 Donations in the news business are not new – journalism has long been seen as the bedrock of democracy, and press freedom is enshrined in the First Amendment. Journalism serves a critical role in ensuring the public's access to information and holding the government accountable. Still, Rodney Benson of New York University estimated early last year that foundations only gave about $150 million directly to news organizations. Inside Philanthropy lists more than 30 foundations that fund various journalism projects.
It is difficult to measure the impact of philanthropy on the news business, but there have been some notable efforts recently to bolster the field by supporting investigative and local reporting, countering fake news, and funding ethical journalism practices. Here are some examples: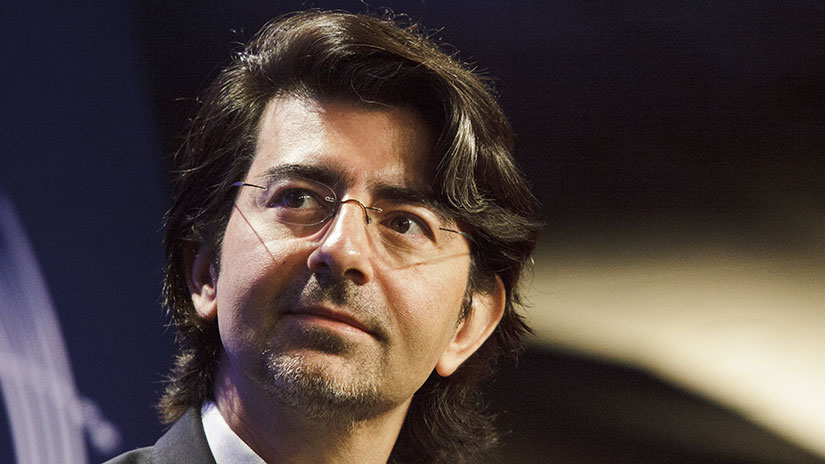 • E-bay Founder Pierre Omidyar announced in April that his philanthropic firm would donate to $100 million to address the "global trust deficit," which includes strengthening independent media and supporting investigative journalism. For example, up to $4.5 million will go to the International Consortium of Investigative Journalism, which produced the Pulitzer Prize-winning "Panama Papers" series about how politicians and others participate in corruption.
• Along with Open Society Foundations, Omidyar Network also announced a $1.3 million grant to the Poynter Institute for Media Studies to expand its work through the International Fact-Checking Network.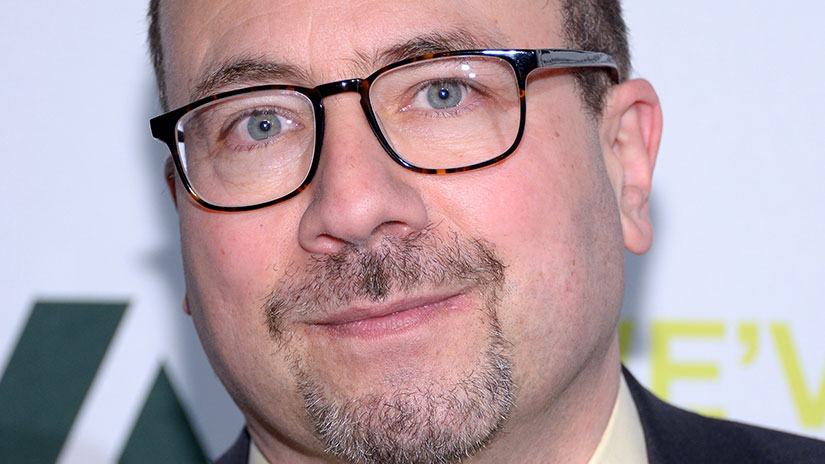 • Craig Newmark, founder of the Craigslist website, has supported journalism for years and in December 2016, his foundation donated $1 million to Poynter to fund a faculty position focusing on journalism ethics. The gift was Poynter's largest single donation from a foundation since its founding in 1975. Indira Lakshmanan, who recently started the job, said she hopes to examine issues that include fake news; she pointed out that the 20 most popular hoax stories during the 2016 election campaign were shared and liked on Facebook 1.3 million times more than the 20 most popular real news stories.
• The John S. and James L. Knight Foundation, the Democracy Fund and the Rita Allen Foundation announced in June they were distributing $1 million for 20 projects that aim to improve the flow of accurate information. Some projects focus on engaging the public in news gathering, while others zero in on issues such as media literacy and tools for better fact-checking. Also in June, Knight Foundation and the Democracy Fund announced a $2 million pledge to kick off a campaign to support nonprofit journalism.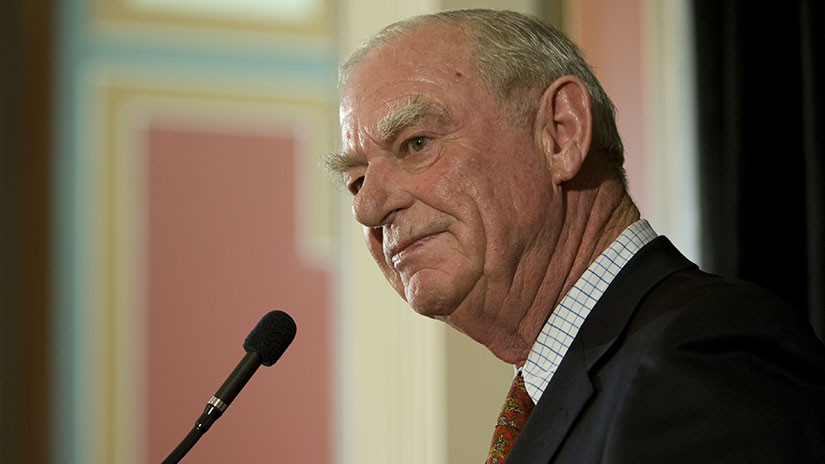 • The Philadelphia-based Lenfest Institute for Journalism said in June it will distribute $1 million to support local news projects. The institute was founded by H.F. (Gerry) Lenfest. He and his wife, Marguerite, are among this year's Carnegie Medal of Philanthropy honorees.
There are other examples of how philanthropy is helping deliver the news, including supporting non-profit and for-profit news organizations, as well as helping start new ones. In his book "The Givers: Wealth, Power, and Philanthropy in a New Gilded Age," David Callahan lists such examples, including Robert Wood Foundation giving more than $10 million to National Public Radio since 2008, and Ford Foundation funding coverage of inequity issues at the Los Angeles Times and Minnesota Public Radio.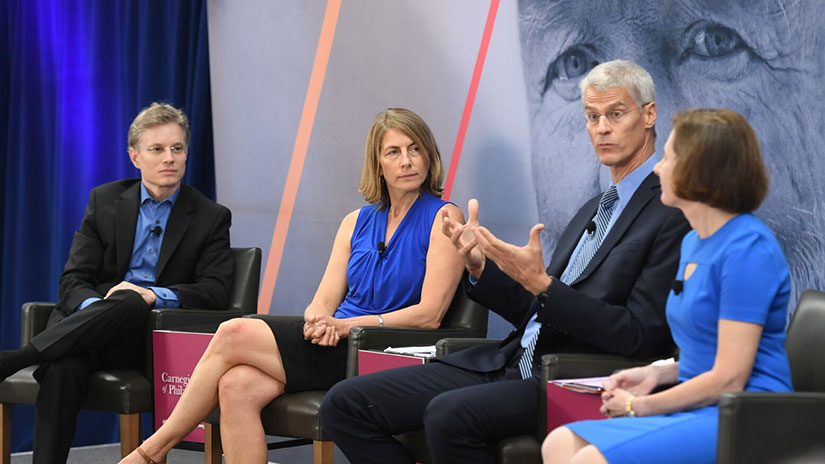 Kelly McBride, Poynter's vice-president, says the organization has had some longtime funders, including the Knight Foundation, Robert R. McCormick Foundation, Tegna Foundation, Gannett Foundation, and the Ethics & Excellence in Journalism Foundation. But there have definitely been some new players in the space, including a number from Silicon Valley, she says.
"I think all of these organizations recognize that journalism is vital to democracy," she says, "and if you care about democracy, there are very few places to actually put your money. You can put it into voting efforts – efforts to get people to register to vote and educate them about voting issues – or you can put it into journalism."
Many U.S. news organizations now find themselves in confrontation with the new administration. President Trump has called the media the "opposition party," and "the enemy of the American People," and the White House has sometimes blocked or limited journalists from covering certain events and press briefings. Joel Simon, executive director of the Committee to Protect Journalists (CPJ) has said the organization is very concerned about Trump's "hostile rhetoric toward the media," and CPJ has documented a series of recent incidents, including arrests of reporters covering protests and the president's inauguration in January.
Some media outlets also continue to struggle financially as they adapt in the digital age and cope with mergers and other challenges. In 2016, print and digital circulation of newspapers fell by 8 percent from the previous year, marking the 28th consecutive year of declines, according to Pew Research Center. Newspaper advertising revenues dropped by 10 percent from 2016 to 2015. This year, several outlets announced layoffs. In June, Time Inc. said it would cut about 300 jobs and The Huffington Post announced 39 layoffs. The New York Times said in March it was offering buyouts and potentially laying off people in an effort to reduce editing staff and add more reporters.
McBride, of Poynter, says journalism remains under duress, but there are plenty of ways for individuals to help, including becoming a paid subscriber, a member of a journalism organization, or a regular supporter.
"Individual citizens are going to have to step up more in their giving," she says. "One of the messages we are trying to get out is that if you support journalism, you should pay for journalism. We have not traditionally thought of journalism as a cause worthy of charitable giving, but I think you can definitely make that argument now in the United States."
That way, journalism can continue to thrive and enrich the lives of new audiences for many years to come, just like classical music.