Bringing the World to Pittsburgh
Andrew Carnegie's Library and Museums Are Forging the Future in the Steel City
"I feel lucky that I came to such a friendly city," says Dutian Zeng, a former after-school teacher from China and a newcomer to Pittsburgh. "I feel even luckier that, because of Carnegie Library of Pittsburgh, I'm not a stranger and I'm no longer lonely."
At the Library, Zeng tapped into her passion for working with children. She partnered with staff to create a list of 100 famous American and Chinese picture books for the Library to exchange with a school in her old hometown of Wuhan in Central China. Thanks to the joy of reading, children thousands of miles apart were brought together.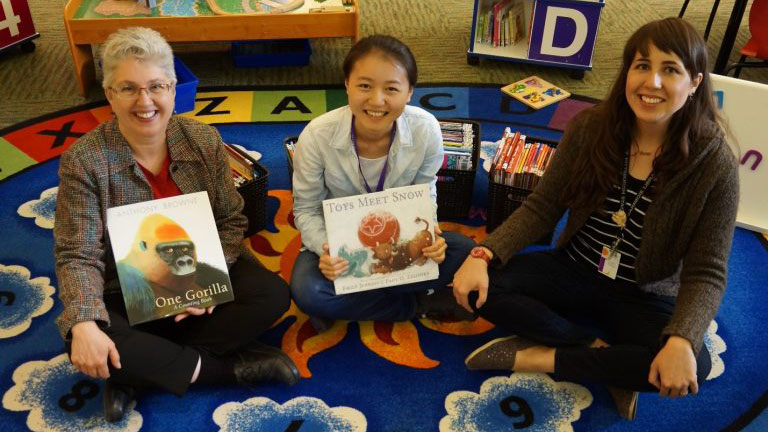 Carnegie Library of Pittsburgh is one of more than 2,500 libraries founded by Andrew Carnegie. Andrew Carnegie is known for many things: he was a visionary entrepreneur, a business leader, and an innovative philanthropist. Yet he is perhaps most celebrated for investing more than $55 million in libraries, earning him recognition as the "patron saint of libraries."
"Here at the main library, right above the doors, it says Free to the People — and that really is our guiding principle," says Molly Bennett, Pittsburgh Library's director of communications and creative services. "We are open to everyone and our mission is to engage our whole community in literacy and learning."
Since its inception in 1895, the Library has moved with the times and continues to look to the future. In addition to providing many electronic books, laptops for loan, and hotspots to help bridge the digital divide, Carnegie Library will soon offer coding lessons and, in response to Pittsburgh's increasingly diverse population, will make more works available in translation in an even wider range of languages.
Andrew Carnegie once said, "A library outranks any other thing a community can do to benefit its people," and nearly a century after his death, Zeng and many others continue to enjoy an institution he cherished so deeply.
Another institution beloved by residents and visitors alike is Carnegie Museums of Pittsburgh, comprised of Carnegie Museum of Art, Carnegie Museum of Natural History, Carnegie Science Center, and The Andy Warhol Museum.
"I think Andrew Carnegie would be particularly proud of what his museums have become: a family of four distinctive, dynamic museums that, collectively, reach nearly 1.5 million people a year, including hundreds of thousands of schoolchildren," observes Carnegie Museums' board member Bill Hunt.
Whether it's Dinosaurs in Their Time, the natural history museum's impressive core exhibition, or the Science Center's popular sports and science-related exhibits, Carnegie Museums of Pittsburgh strives to bring the best in art, science, and history to the Steel City, just as their original benefactor intended.
"His vision is entrenched in our vision now," says Betsy Momich, Carnegie Museums of Pittsburgh's director of corporate communications. "We live and breathe it every day."
A century after Andrew Carnegie's passing, the museums are staying true to his mission while adapting to modern times. The dinosaur exhibition is now nearly three times the size of the original, The Andy Warhol Museum is North America's most comprehensive single-artist museum, and the Science Center will soon open a four-story pavilion featuring everything from large-scale exhibitions to a digital giant-screen theater.
"Some have wondered what our founding father would have thought of bringing a Science Center and The Andy Warhol Museum into the Carnegie Museums fold in the 1900s. I feel certain he wouldn't have just liked the idea; he would have demanded it!" says Hunt.
None of us know what the next century will bring. What we do know is that Andrew Carnegie's library and museums will continue to embrace recent arrivals, such as Dutian Zheng, bringing literacy, learning, and opportunity to the Pittsburgh community.