When former Indian President K. R. Narayanan bestowed the Padma Bhushan Award upon Ratan Tata for his distinguished service to the country, he eagerly mentioned that he went to university on a Tata scholarship. It's moments like these that not only show how critical the Tata family has been to India, but also why it's so important for Ratan to continue to be an exemplary custodian for his family's philanthropic legacy. As with much of his life's work, he is using his position at the head of the table to remake philanthropy throughout India.
Founded in 1868 by Jamseti Tata as a trading company, the Tata Group has companies in every facet of society, including energy, automotive, engineering, and information technology. In 1892, Jamseti Tata established the JN Tata Endowment, which has continued to help Indians pursue higher education, including the aforementioned president. This was the first of what would become many philanthropic initiatives by the Tata Group. Jamseti was the first, but far from the last, as many family members have bequeathed their personal wealth to such efforts, forming the basis of today's Tata Trusts.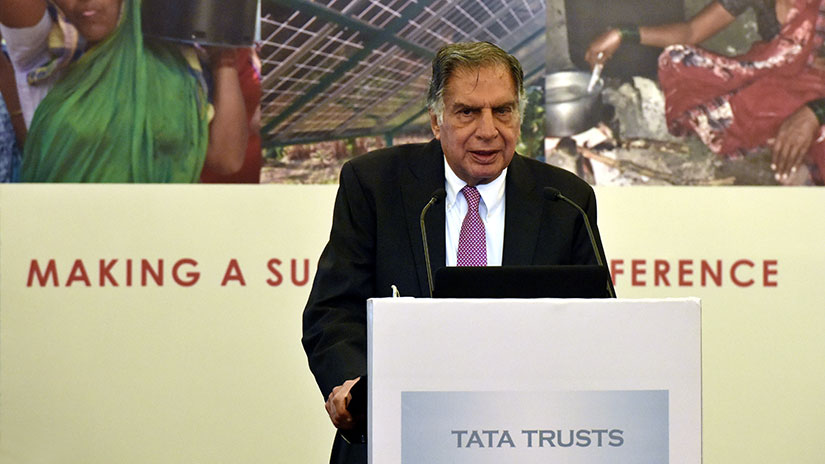 And Ratan Tata's life experience has put him in the perfect position to ensure that the Trusts have a whole new level of relevance. Despite being family, his start at the company was at the ground level, working on the steel show floor. When speaking to the Stanford Social Innovation Review about his goals for the trusts, he reflected on this early years, "Working on the shop floor as a young man, I saw close up the misery and hardship of the less fortunate and thought about how one makes a difference to improve lives. As I moved up through the departments and divisions, I continued to see hardship and had more opportunity to do something about it."
Ratan tackled philanthropy with the same zeal in which he stewarded the Tata Group. His focus on innovation and smart investments resulted in previously unimagined growth, and his approach to philanthropy is equally as inspired. The current state of giving in India is widely regarded as behind the times, with Ratan telling SSIR, "Today, a large amount of philanthropy in India is deployed in traditional forms, like building a temple or hospital. India has to move to a more sophisticated form of philanthropy that is designed to make a difference rather than just building edifices." By spending the time and money to truly study the problems, and by devising innovative solutions, the Tata Trusts are showing a new approach.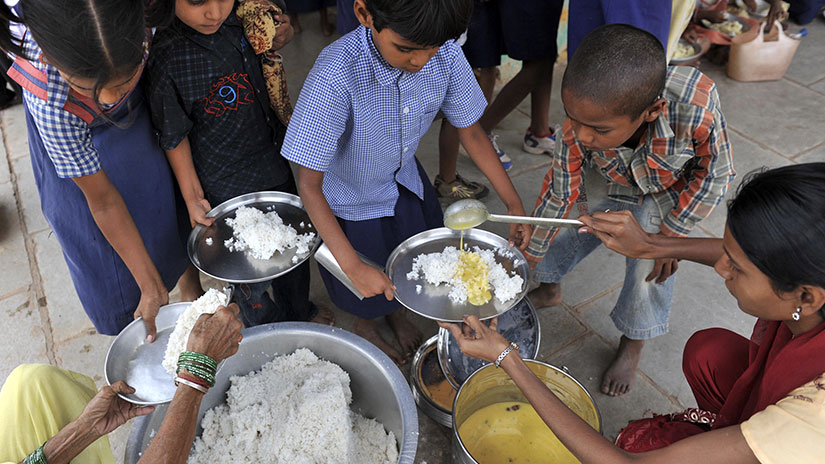 The impact of the new approach is already apparent. In their effort to solve the daunting problem of child malnutrition, they're approaching it from multiple angles. Fortifying staple foods, focusing on maternal health, and aiming to alleviate poverty, along with providing 60,000 meal a day throughout their programs. Sustainability is the key to the all the projects, and with sustained improvements, comes a healthier India that continues to grow and flourish. Ratan has found the perfect balance of forward-thinking leadership and genuine desire for a better world, telling Livemint, "I have become more sensitive to the pain and the suffering that exists. I am more involved with where we should do more and where we should be bolder in terms of the amount of money that we allocate."
Ratan Tata honoured as one of the Greatest Global Living Indians
Looking back on the legacy that he now finds himself the custodian of, Ratan reflects less on the great industrial advancements that his forefathers' made. Instead, it's his grandmother that made the deepest impact. Her generosity and her duty to help the less fortunate has stayed with him. "She had homes for the poor all over the country… She operated in that way not to gain visibility for herself, but because she was very kind-hearted and passionate in terms of doing away with misery." Undoubtedly, she would feel good about the impact that Tata Trusts are having to this day.