Building homes, building art collections, building futures. Building has long been a path to success for Eli Broad. His first Fortune 500 Company was the construction firm KB Homes, followed by the creation of an unprecedented second Fortune 500 success, SunAmerica, a fund services firm focused on retirement. Broad learned early on that he could apply the same entrepreneurial ideas to the world of philanthropy, and in doing so, particularly in the fields of public education, science and the arts. And so The Eli and Edythe Broad Foundation was born. And much like Eli himself, the Broad Foundation has approached its causes in an unconventional way.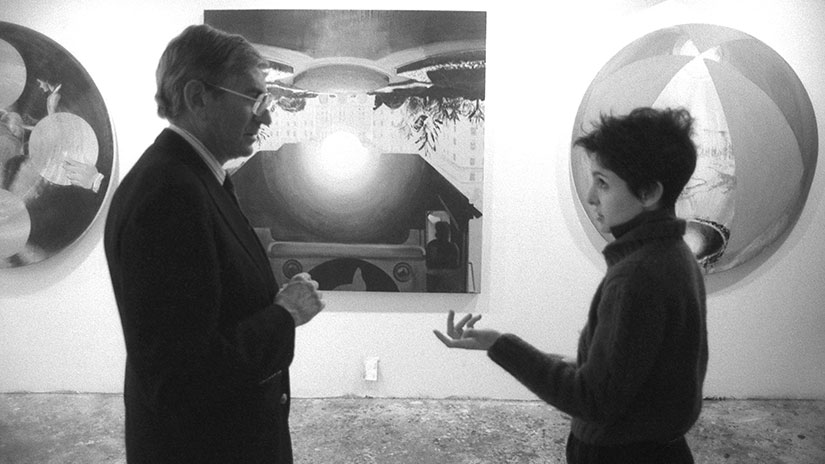 Eli Broad (left) speaks with artist Suzanne Joelson in an unspecified gallery, New York, New York, February 1986. (Photo by Oliver Morris/Getty images)
Decades ago, Eli and Edythe Broad began what would become a storied art collection. Rather than keep it for themselves, they decided it would bring more pleasure if they were able to share it. So, in 1984, they created the Broad Art Foundation, a lending library for contemporary art, which allowed them to loan the art they loved to over 500 museums showcasing groundbreaking contemporary works. The Broads, though, wanted to share more. In 2015, the doors opened to The Broad, a contemporary art museum financed by the couple with $140 million, in addition to their collections. With free admission, hundreds of thousands are now able to see the art that has been such a passion and inspiration to the Broads.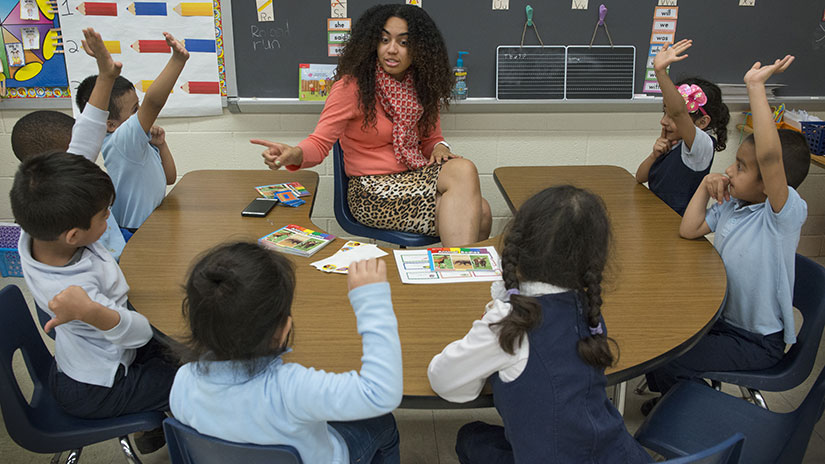 A teacher with kindergarteners as part of Teach for America, an organization supported by the Eli and Edythe Broad and its efforts to ensure excellent education for all children. (Photo by Linda Davidson / The Washington Post via Getty Images)
Providing open access to world class, contemporary art is just one of the ways the Broad Foundation is impacting lives. They have given generously to ensure every child in America can attend a great public school. The wide ranging approach is both bold and carefully considered, with significant focus on urban schools, where a lack of leadership and resources can often prevent students from reaching their potential. In an interview with Philanthropy Roundtable, Eli Broad summed up the philosophy: "We want every student in an urban school system to have an opportunity to succeed."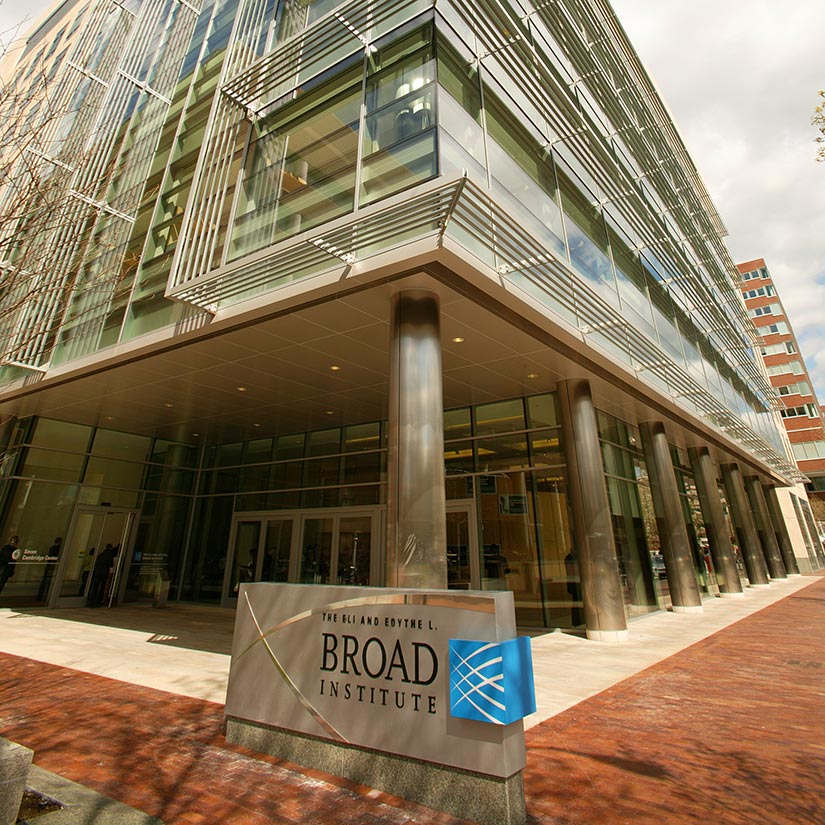 While either of these efforts would be a crown jewel in anyone's legacy, Eli continues to lead the family's support for the arts and education, recently funding The Eli and Edythe L. Broad Institute of MIT and Harvard with a $600 million gift. "My wife and I believe the most important thing we will have done in our lifetime is to be involved with the creating of the Broad Institute," Eli has said. The work the Institute is doing is revolutionizing the study of genomes, leading to new breakthroughs in our understanding and treatment of cancer, heart disease, psychiatric disorders, and hundreds of other ailments. Thanks to the work of over 2,500 scientists, new discoveries are being made at a rate that was previously unimaginable. Combine this with the investments the Broad Foundation has put toward stem cell research at UCLA, UC San Francisco, and the University of Southern California, and it is irrefutable that when Eli Broad builds, and everyone benefits.
So Eli Broad continues to build. He often cites the George Bernard Shaw quote, "The reasonable man adapts himself to the world: the unreasonable one persists in trying to adapt the world to himself. Therefore all progress depends on the unreasonable man." This insight provided him with the title of his book, The Art of Being Unreasonable: Lessons in Unconventional Thinking, as well as his twitter handle, @UnreasonableEli, and speaks to his approach to his philanthropy.