Over six decades into their marriage, Joan and Sanford Weill remain a philanthropic powerhouse. UC San Francisco just experienced their largesse firsthand, receiving a $185 million gift for the Weill Institute for Neuroscience. But that is only the very latest in a long line of generous gifts that the couple has bestowed on the world. Separately, each of the Weills has done an astounding amount of good, but together they have really raised the stakes on what it means to be a philanthropic couple.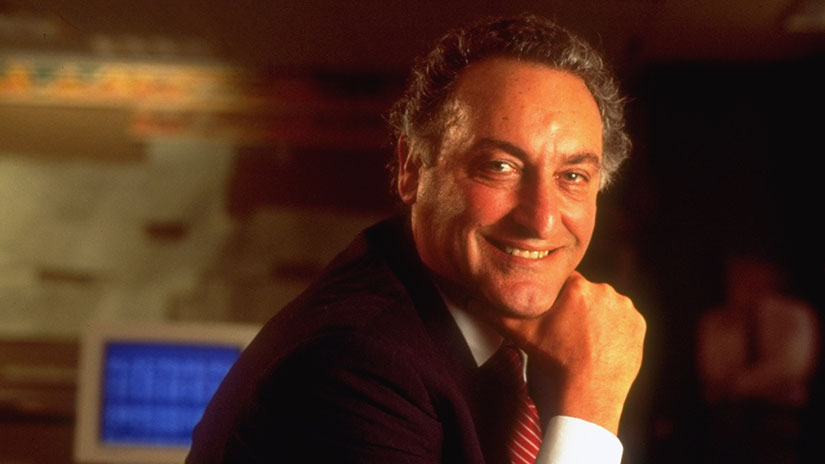 Sanford "Sandy" Weill made his fortune as a banker and financier, but history suggests that his name will be remembered first and foremost as a philanthropist. His first foray into that realm was a unique melding of the nonprofit and banking worlds. The Academy of Finance, founded by Sandy in 1982, is a network of business/school partnerships that prepares young people from high-need communities for careers in the corporate world through a combination of school-based curricula and work-based experiences. The concept seemed obvious to Sandy, providing tangible benefits for both the business community and the students, and helping to shape the future workforce of America. This first venture in philanthropy impacted him profoundly. As he later told Philanthropy Roundtable, "Philanthropy kept me busy through that uncertain period and showed me that there was something more to life than just business." He has been a critical part of the rebirth of Carnegie Hall over the past thirty years, helping raise funds and restoring it to its former glory. His success as chairman of the board of the world-famous concert hall has earned him a rare distinction: Sandy Weill is the recipient of two different Carnegie medals—the Carnegie Medal of Philanthropy and the Carnegie Hall Medal of Excellence.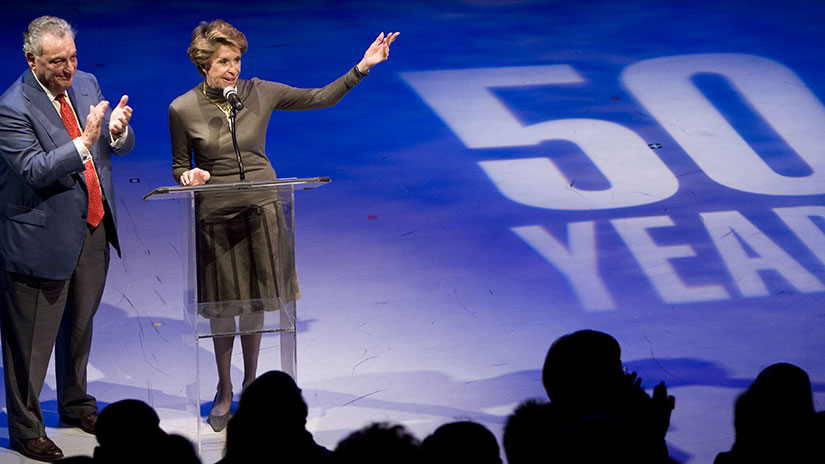 For Joan Weill, a spirit of giving and dedication to service has run throughout her life, and while the choices have been quite different from those of her husband, her career as a philanthropist has been no less illustrious. A volunteer in the psychiatric ward at Bellevue Hospital in New York City, Joan used to joke that she was "in charge of the streets" while her husband was "in charge of culture." But this vastly undersells the variety of projects that Joan has taken on, from helping the homebound elderly in New York City as president and board member of Citymeals on Wheels, to spearheading, as chair of the board, the transition of Paul Smith's College from a 2-year to 4-year institution. As board member of the Lang Lang International Music Foundation, Joan brought music education to students and, perhaps most notably, under her guidance as chair, the Alvin Ailey American Dance Theater grew substantially, and is today ranked as one of the premier companies in American dance.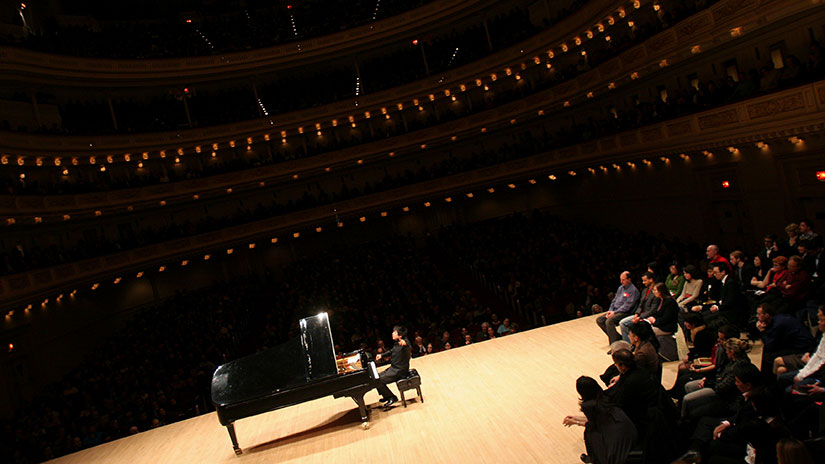 In philanthropy, as in marriage, two successful individuals working together jointly become greater than the sum of their parts, the one complementing but also bringing out the best in the other. The whole world should be thankful that Joan and Sandy Weill found each other. The couple's belief in medical science as a true catalyst for changing lives has led them to give over $600 million to the Weill Cornell Medical College and Cornell University. And what is more, it is the Weills who make Cornell's efforts to open a medical school in Qatar a reality, making it the first American school of medicine overseas. The international impact of their giving is probably best represented by the Joan & Sanford I. Weill Israeli-Palestinian Friendship Center at Rambam Hospital in Haifa, Israel.
Sandy Weill, chairman emeritus of Citigroup and founder of the National Academy Foundation, talks on Fox Business News about his legacy in philanthropy, especially about NAF's efforts to improve high school education in the United States.
The Weills are consistently creating opportunities for humanity to heal and grow, whether through medicine, education, or the arts. Their donations have left a lasting impact on major scientific and cultural institutions, and, perhaps just as importantly, have inspired others to recognize what they themselves can accomplish. And it is clear that for them, their philanthropy, much like their marriage, is a source of great joy. As Sandy has said, "Joan and I have been partners in everything that we've done and we have learned a lot from one another. . . . Joan, to my good fortune, still puts up with me!"