Giving, Without Opening Your Wallet
What do knitting, running and playing games have in common? Philanthropy.
© Amy Berman/Mother Bear Project
Got knitting skills? You can make hats for premature babies or teddy bears for children living in HIV/AIDS-affected areas. Like taking photos? Snap one and with a click on your phone, money will be donated to charity. Do you enjoy playing vocabulary games? One of them will donate 10 grains of rice for every correct answer.
Money is the backbone of philanthropy, but there are plenty of ways to give that don't involve pulling out your wallet. A proliferation of websites, apps and organizations is making it easier than ever to convert your skills, interests and hobbies into charitable giving, whether that's your knitting products, photos or even the miles from your morning run.
Sometimes, determination is all you need.
Fifteen years ago, Amy Berman came across an article that led her on a journey of giving that is still going strong. Berman, who lives in a Minneapolis suburb, read about children in Africa contracting HIV/AIDS because some men falsely believed that having sex with virgins would cure them of the disease. The article mentioned that a child protection unit in South Africa was looking for items of comfort for the young victims.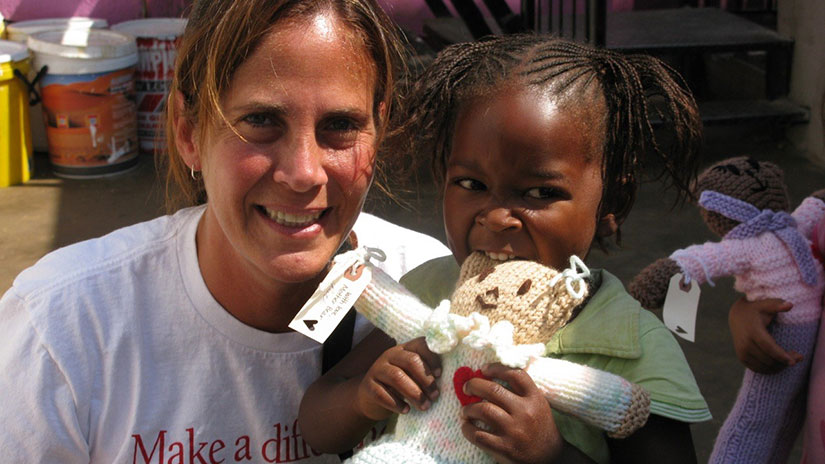 "My kids were young at the time, 8 and 11," Berman says. "I knew I couldn't just pick myself up and go to Africa and roll up my sleeves. But instead, I thought, 'O.K., let's think here. What in the world can I do to send comfort?' I thought about my kids and what brought them comfort, and I thought about how every single night they slept near teddy bears that my mother had knit for them."
Berman did not know how to knit, nor did she consider herself crafty. But she asked her mom to teach her, and she eventually taught hundreds of others to do the same. Fifteen years after reading that article, Berman has helped get more than 135,000 teddy bears into the hands of African children in 26 countries. She eventually founded a non-profit organization, Mother Bear Project. Every week, Berman and a volunteer ship 250 teddy bears, and she has made a handful of trips to Africa to meet some of the young recipients. Some of them are orphans, some – but not all – have HIV/AIDS, and some haven't been tested, but all live in HIV/AIDS-affected areas.
"There are a lot of grants out there for people who are doing feeding, educating, housing," Berman says. "But comfort is not included. And as a mom and a human being, I know that every child needs comfort, and that's why I just keep doing it."
Mother Bear Project is just one example of using knitting to give. One 86-year-old man learned to knit so he could make hats for premature babies. But if you have no desire to grab your knitting needles, there are plenty of other ways to become philanthropic, whether through volunteering, or donating everything from your clothes to your blood.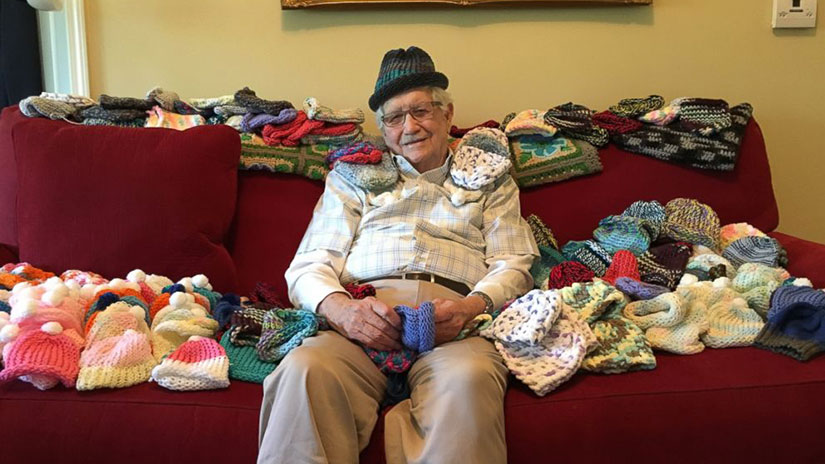 You can use web browsers to donate to charity through sites such as Tab for a Cause. Another easy way to give is to donate your photos through Johnson & Johnson's Donate a Photo app, which has given more than $2.3 million to over 130 causes. You can play a simple vocabulary game, and for every correct answer, 10 grains of rice will be donated to the World Food Programme. Runners can become philanthropic while on the move; Charity Miles has donated more than $2 million on behalf of those who use their app to track their steps.
"This idea of philanthropy being more than dollars is very important," says Sheila Herrling, senior vice president of social innovation at Case Foundation. "Do not underestimate time and talent, along with treasure, when you think about giving. When you're giving, you're declaring your case, you're investing your time, you're part of that cause – and there is something important about that."
About a quarter of American adults volunteer their time, talents and energy toward making a difference, according to data compiled by the National Philanthropic Trust. In 2015, the value of volunteer time exceeded $23 an hour, which equates to about $184 billion in contributions. Fundraising or selling items were the most popular activities, followed by food collection or distribution, then general labor or transportation.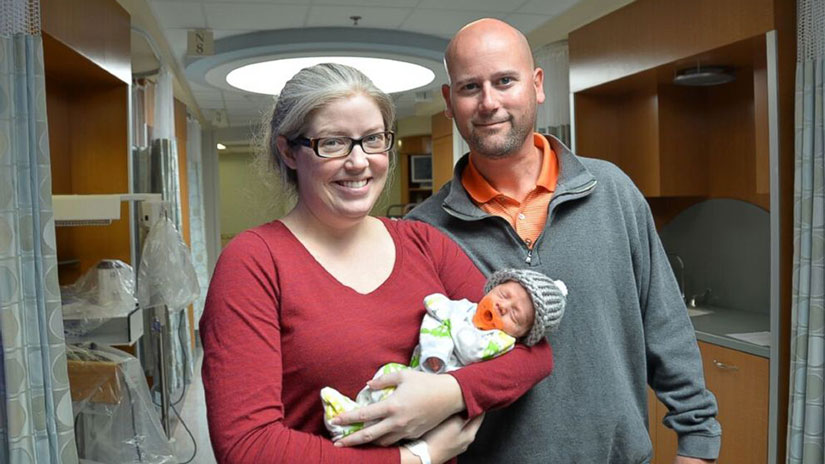 Berman says she never set out for philanthropy to play such a central role in her life, but her desire to contribute simply led her there.
"I don't believe people have to be directly impacted by something to care, because we're all part of this humanity," she said. "And we need to take care of each other. If people don't step up, what kind of a world is this?"