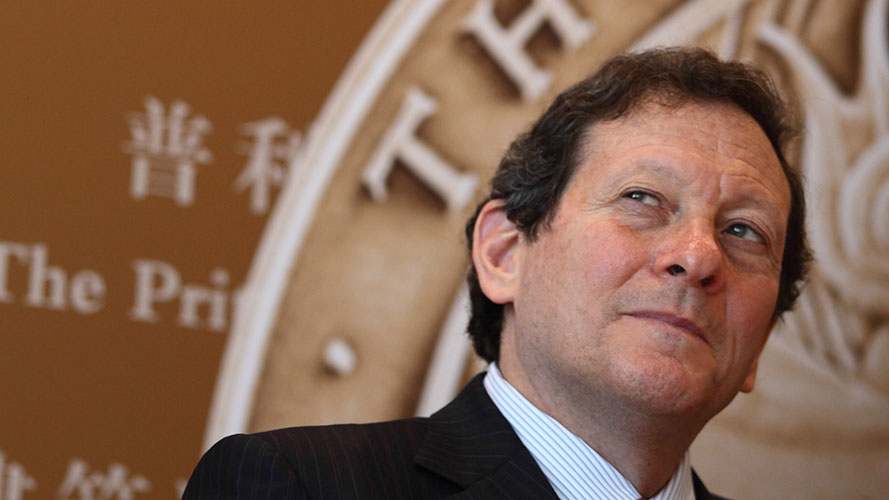 Pritzker family, you live by the motto, "Giving back to the community." This commendable family tradition began with Nicholas Pritzker, who came to Chicago from Ukraine in the late 19th century. He worked his way from tailor's assistant to lawyer, all the while sacrificing time and resources to help found an orphanage. Descendants of Nicholas Pritzker have lived and worked in Chicago ever since, with each succeeding generation growing up in the tradition of giving. While much of your family benevolence is concentrated on your home city, you also have made a significant national impact with your support of social justice, education, health research, child development, and more.
The Pritzker Architecture Prize is perhaps most famously associated with your name. Considered the "Nobel Prize" of the field, it is awarded annually to a living architect who has made a significant contribution to humanity through the art of architecture. As founders of the Hyatt Hotels, the members of your family are acutely aware of the effects of architecture on human behavior, and the award aims to encourage and stimulate greater public awareness of building design. Andrew Carnegie, a believer in "the educating influence of a pure and noble specimen of architecture, built . . . to stand for ages," would surely approve.
You have generously endowed the Pritzker Consortium, a pioneering force in the mental health field. The consortium seeks to discover the neurobiological and genetic causes of major depressive disorder, bipolar disorder, and schizophrenia. Comprising more than 100 scientists from six institutions, the consortium makes it possible to structure a scientific team with leading investigators from different laboratories who work together to achieve what cannot be accomplished by any individual. Your concern for the welfare of children is manifest in the activities of several organizations you liberally support: the Pritzker Consortium on Early Childhood Development, for research; the First Five Years Fund, for early childhood advocacy; and the Ounce of Prevention Fund, helping at-risk infants and toddlers and their families.
Your gifts to Chicago benefit every ward. Your family provided the leadership to build Millennium Park with your gift to the Jay Pritzker Music Pavilion and your selection of Frank Gehry as the architect. You led the campaign to build the Chicago Public Library for the benefit of all of the people of Chicago. Not only do you share your wealth with the city's many great institutions, including the University of Chicago, the Urban Education Institute, Northwestern Memorial Hospital, the Art Institute of Chicago, and others, but you also give your time to leading these institutions. Every major city deserves to have a Pritzker family, but only Chicago is that lucky. It is an honor and a privilege to recognize and thank you here and now.