Western Indian Vegetable Products Ltd was an undeniably successful company. Successful enough that it allowed Azim Premji to live a comfortable life as a child in India, and later to have the enviable experience of studying engineering at Stanford University. But when his father suddenly passed away in 1966 during Azim's senior year, it fell upon him to pick up the mantle and ensure that the company's success would continue unabated. There was a need for leadership, and Azim quickly proved that he understood what had to be done. He used the opportunity to find more success than his father could ever have imagined.
Despite taking the reins at the young age of twenty-one, Azim had a head for business, and a sixth-sense for the best way to leverage a new opportunity. Immediately the company began to diversify, creating a portfolio that included toiletries, lightbulbs, and hydraulic cylinders. There was no reason to limit themselves to vegetable-based business – Western Indian Vegetable Products became Wipro, and Azim would soon become the "Indian Bill Gates" in more ways than one.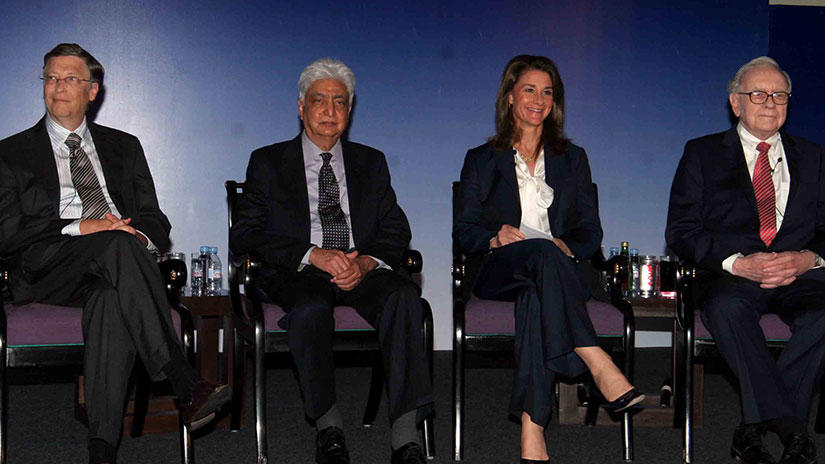 As the 1970's drew to a close, Wipro focused more and more on computer hardware and software, in time becoming the IT consulting and systems integration company it is today. It became not just any tech company, but one of the largest in the world. And from early on, Azim had one eye toward giving back, years later telling the Associated Press, "I strongly believe that those of us who are privileged to have wealth, should contribute significantly to try and create a better world for the millions who are far less privileged."
Through Wipro, Azim has been able to have a massive impact both philanthropically and culturally. Some Wipro initiatives, such as Mission 10X, which aims to increase the abilities of Indian engineering students, clearly fits with the company's own interests. But there are also programs such as Wipro Cares, which works with employees to help provide disaster relief after devastating earthquakes or floods. The culture of responsibility pervades everything at Wipro, which is one of the reasons for both the company's success, and its position as one of the top places to work in India.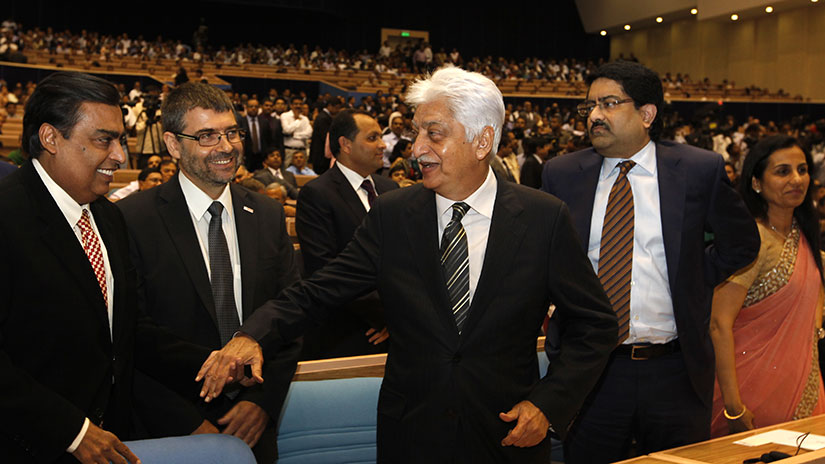 Azim's generosity is not limited simply to the work done through Wipro, however. Founded in 2001, the Azim Premji Foundation is Azim's way to pursue his non-profit passion, providing high quality universal education to all Indians. The Foundation works closely with the government in rural areas to improve the school systems, readily taking the opportunity to try new programs and projects that the government would never be able to fund on its own. This is no doubt a reflection of lessons learned from his upbringing. Azim told the India Institute of Management Bangalore, "My mother, a doctor, did not practice medicine. But she founded the children's orthopedic hospital in Bombay, a one of its kind hospital in South East Asia, and devoted her life to raise funds to run it because government grants never came on time."
So the "Indian Bill Gates" born in Bombay found massive success in the tech world and in quick succession became one of the world's richest men and one of the world's biggest philanthropists. He said that being rich 'did not thrill' him, and became the first Indian to sign the Giving Pledge, committing most of his wealth to charity. And while he knows his money will have an impact, he hopes that his example does too. After all, this is a man who changed a vegetable oil company into a wildly successful tech giant. Is it too hard to believe he might also change the face of philanthropy in India?