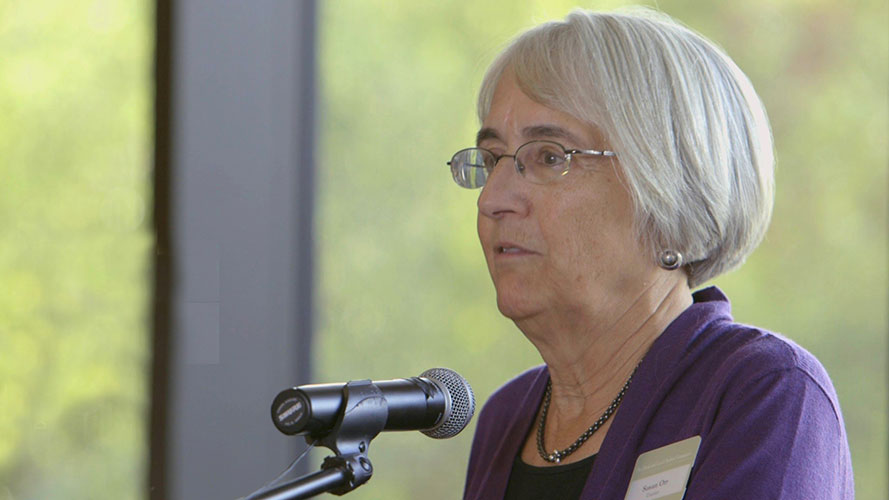 Environment | Child Welfare | Arts
The David and Lucile Packard Foundation was created in 1964 by David Packard and Lucile Salter Packard. They shared a deep and abiding interest in giving back to the community and dedicated themselves to philanthropic causes throughout their lives.
In establishing the Foundation, they chose issues for support that were close to them and that they believed could improve the quality of life for many individuals: ensuring opportunities for all children to reach their potential, enhancing women's reproductive health and stabilizing world population, conserving and restoring earth's natural systems, and encouraging the creative pursuit of science.
The Foundation continues to be guided by the core values that David and Lucile passed on—integrity, respect for all people, belief in individual leadership, commitment to effectiveness and the capacity to think big and to build on its history of family involvement and past program successes. The Foundation is governed by a Board of Trustees that includes five members of the Packard Family and other individuals with wide-ranging expertise.
The Foundation provides national and international grants, and also has a special focus on the Northern California Counties of San Mateo, Santa Clara, Santa Cruz, and Monterey. The Foundation's assets were approximately $5.2 billion as of December 31, 2004. General program grant awards totaled approximately $217 million in 2004. The Foundation has a grantmaking budget of approximately $200 million in 2005.
Susan Packard Orr will accept on behalf of the family. She founded Telosa Software, Inc. (formerly named TRAC, Inc.) in 1986. Telosa provides fundraising and donor management software for nonprofit organizations, and she has served as Telosa's Chief Executive Officer and Chairman of the Board since the company's inception. Prior to starting Telosa, she worked as a programmer at Health Computer Services at the University of Minnesota and as an economist at the National Institutes of Health. She is currently Chairman of the Board at the David and Lucile Packard Foundation, and is a trustee of Stanford University, the Lucile Packard Children's Hospital, the Stanford University Hospital, the Monterey Bay Aquarium, the Lucile Packard Foundation for Children's Health, and the Packard Humanities Institute. She served for seven years on the board of Hewlett-Packard Company.
Ms. Orr noted, "We're very privileged to share this privilege with the other Carnegie Medal recipients today. Like Andrew Carnegie my mother and father felt it a great honor that the success of the Hewlett Packard Company allowed them to support efforts to secure a better future for us all."